To celebrate the completion of my most recent novella, Time of the Meatheads, the first novella in set in the Krim virtual world, Krim Times, is free this weekend. And it's got a new cover, too.
The book made the Amazon category bestseller list when it was released back in 2019, thanks to you guys. Next week, it will be back to its regular price.
Meanwhile, you can read all of Time of the Meatheads — and leave comments if you see something I messed up — on my new Krim World website.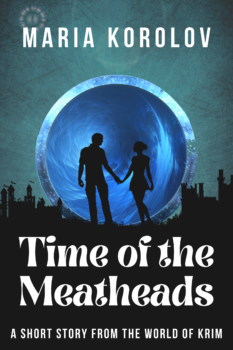 This book will be up on my site until I publish it on Amazon. Amazon requires exclusivity if I want my books to be in the Kindle Unlimited program. But if you want to read it for free until then, you can.
I'm also almost done with Krim Deeds, a mystery set in the same world.
I'll be posting a chapter of it a day up on my site over the course of the next few weeks, or you can download the full EPUB draft here.
I was originally planning to have it be a novella, at around 20,000 words, but it's nearly 40,000 words now, about the size of your typical cozy mystery. Which it kind of is.
Another novella, Gift of the Meatheads, is also close to being done.
Now that I've got the website up and running, and have been making a daily habit of writing and posting, I should be getting a lot more stories out set in the same world.
Anyway, if you find any mistakes, or have any ideas for things I should do in future books, or want a character named after you and killed in some gruesome and spectacular way, drop me a line!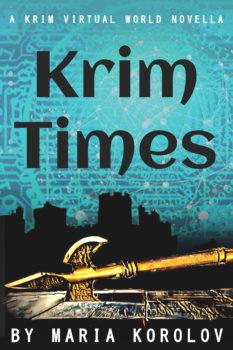 Source: Hypergrid Business