GAGRA, Abkhazia – It is noon in Gagra, Abhkazia, where refugees gather in the courtyard of a former resort hotel converted to wartime use.
"They came with tanks," said 16-year-old Astanda. "A helicopter flew over us and dropped bombs. We lay down and the fragments flew over us, but the bomb did not hit. It is a war like in the movies."
Astanda left the Ochamehir region in early December. She was flown with other refugees to Cherkassia, a republic a little further north. From there she was flown to Gagra, the westernmost city in Abkhazia, and the furthest removed from the months-long war with Georgia.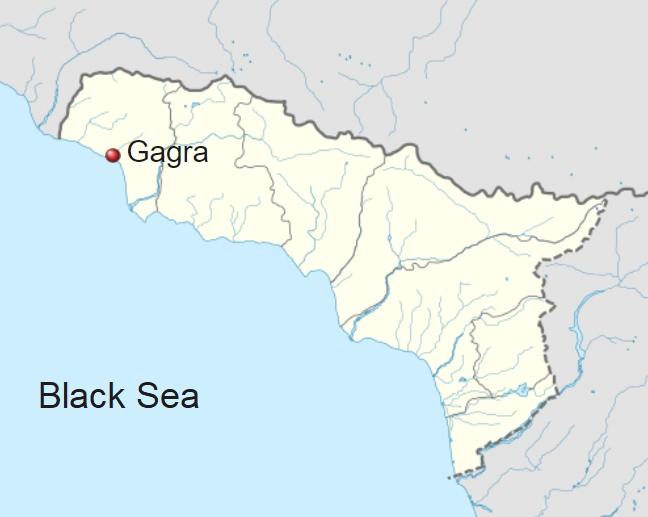 Gagra is quiet. It was taken from Georgian troops in October, and since then the corpses have been cleared away, the water supply restored, and trade with Russia resumed.
Except for the clucking of chickens, the air is tranquil. It offers a sharp contrast to the situation further east.
"It is very bad there," confirms Volodya, an aging, crippled refugee from the blockaded city of Tkvarchel. "There are no lights, no food. If someone has something from the village, he brings it. Otherwise he starves. Twenty-six people have already died from hunger."
The road east from Gagra has changed in the past few months: there is now a detour for a new military airfield. Otherwise, however, the situation has not changed since October: Abkhazians control the territory west of the river Gumista, Georgians control the territory to the east.
Refugees gather in Gagra from all points east of the river: from Sukhumi, the former capital of the breakaway republic; from Ochamehir, a district suffering heavy fighting; and from Tkvarchel, under blockade for several months.
According to vice-mayor Zaur Bganba, there are 3,000 refugees in the city. They are supplied with food, housing, and a stipend of 1,000 roubles a month per family.
"It is not much, of course," said Bganba. "But with 3,000 refugees, how much can we do?" The refugees are mostly women, children and old men. They talk about the horrors they saw when their villages were taken by the Georgians, and they are angry.
"There is no possibility of a compromise," said Manana, another refugee from across the river. "There are too many losses."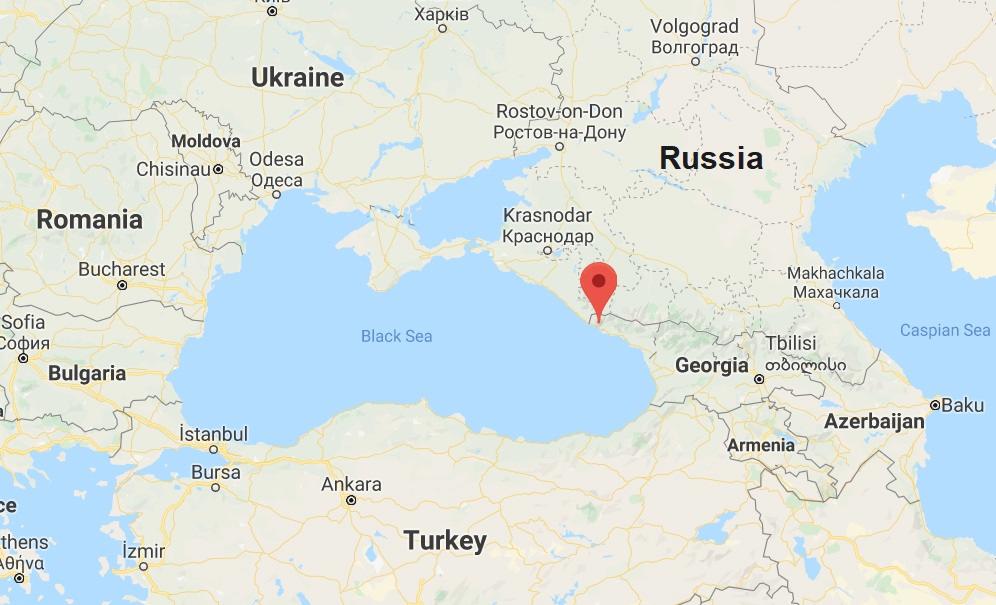 She reeled off a list of villages: Tsinskar, Tamysh, Kindgi, Atara, Mokva. "Nothing is left there now, nothing."
"They came to our village with a naked woman tied on top of the tank. Our men could not shoot. With one woman, they took the entire village."
"The Jopua family lived next door to me," said Zoya, a refugee from the Ochamehir district "They scalped their son while he was still alive." She made a slicing gesture across her forehead. "They raped the woman, broke her legs, wrapped her in a blanket, poured gasoline on her and burned her alive."
Other refugees knew of more cases of lootings, murder of non-combatants, rape and torture.
The Abkhazian government press centre in Gudauta confirmed that there had been independently verified instances of torture by Georgian soldiers, but could not talk about specific incidents in Ochamehir.
"We can't get information from there," said press representative Aida Ladariya. "Only military radio, and they don't have time to keep track of these things." In Gudauta, the temporary capital of Abkhazia, there are 7,000 registered adult refugees in the city and 15,000 in the district, according to the Gudauta district administration.
Here, refugees also receive food, housing and a 1,000-rouble stipend for miscellaneous expenses.
Some refugees are fleeing the country altogether. The school in Gagra is down to less than a third of its students, and, on the border with Russia, a line of cars is waiting to leave.
"Nobody is coming back," said a Russian border guard. "Earlier there were a lot of people leaving. Now it's down to a few, but little by little they're all going."
However, the process of getting out to a safe area isn't always as simple as driving across a border. Roads in Georgian-controlled areas are almost completely closed to refugees, but some people do manage to make it across the Gumista river or through the mountains.
A girl named Klima and her mother crossed the city of Sukhumi early in the morning to avoid Georgian patrols. They asked the Russian army to help them'escape.
"We stayed in their garrison for nine days," Klima said. "The Georgians wouldn't allow Abkhazians to board the helicopters. The Russians eventually managed, to trick the Georgian soldiers, so when the Georgians left, a helicopter took off with five Abkhazian refugees, including me."
Getting on a helicopter is difficult at any time, because of the limited passenger capacity and the infrequency of the flights, but lately, it has become even more difficult. After a helicopter carrying refugees was shot down on December 14, flights have all but ceased.
However, this Monday, according to the Gudauta press center, another helicopter made a brave run for Tkvarchel. It was fired on from a heat-seeking missile launcher and had to make a forced landing, badly damaged.