Recent Appearances
| | |
| --- | --- |
| On Oct. 13, Maria Korolov moderated a BrightTalk panel, "Protecting Critical Infrastructure from Cyberattacks During Global Disruption." Watch the webinar on-demand here. | On Sep. 15, Maria Korolov was a speaker at a CIO magazine virtual event, "The New Business Process Mandate: AI & Automation." Watch the on-demand session by clicking here. |
| On May 12, Maria Korolov was a guest on the Look Left Marketing podcast to talk about her career in journalism. Listen to the podcast by clicking here. | On Feb. 21, Maria Korolov was a guest on IDG Tech Talk to answer reader and viewer questions about the California Consumer Privacy Act. Watch the show on YouTube by clicking here. |
| On Oct. 23, 2019, Maria Korolov was a guest speaker at InformaTech's Cybersecurity Bootcamp, talking about securing the virtual data center. See her presentation for free and download the slides here. | On Sep. 6, 2019, Maria Korolov was a guest on IDG Tech Talk to talk about how the California Consumer Privacy Act will affect businesses Watch the show on YouTube by clicking here. |
So-called confidential computing approaches allow data to remain encrypted while in use. That's best done in hardware, and IBM, AMD and Intel are following different paths, each with its own trade-offs.
Secure access services edge is a young, cloud-based architecture that shows promise, but the elements that make it up differ depending on who's selling it.
Secure access service edge is a Gartner model for streamlining network access, improving security, boosting network performance and reducing the number of vendors and devices IT pros have to deal with.
TrialCard rolls out secure access service edge (SASE), which combines SD-WAN capabilities with network security services.
The pandemic has made implementation of advanced tooling in data centers a priority.
With everything else going on this year, data privacy has been front of mind for many consumers, accompanied by ethics related to how their data is collected and used.
Painting by Kisma. (Image courtesy Kisma Reidling.) The Hypergrid Hoppers, a club for the explorers of the OpenSim hypergrid, is […]
We've just started doing the initial design of the website for MetaStellar, our new magazine of speculative fiction. The magazine […]
This question has been coming up a lot lately, and there's a whole speech I give about this, so I […]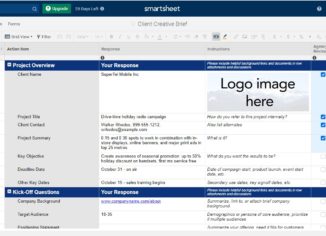 I have been using Filemaker now for … 30 years. Whoa! Back when it started, it was just a flat […]
New update, June 18: I've started a new virtual Zoom-based MeetUp group for speculative fiction writers. If you write science […]