Recent Appearances
| | |
| --- | --- |
| On Oct. 13, Maria Korolov moderated a BrightTalk panel, "Protecting Critical Infrastructure from Cyberattacks During Global Disruption." Watch the webinar on-demand here. | On Sep. 15, Maria Korolov was a speaker at a CIO magazine virtual event, "The New Business Process Mandate: AI & Automation." Watch the on-demand session by clicking here. |
| On May 12, Maria Korolov was a guest on the Look Left Marketing podcast to talk about her career in journalism. Listen to the podcast by clicking here. | On Feb. 21, Maria Korolov was a guest on IDG Tech Talk to answer reader and viewer questions about the California Consumer Privacy Act. Watch the show on YouTube by clicking here. |
| On Oct. 23, 2019, Maria Korolov was a guest speaker at InformaTech's Cybersecurity Bootcamp, talking about securing the virtual data center. See her presentation for free and download the slides here. | On Sep. 6, 2019, Maria Korolov was a guest on IDG Tech Talk to talk about how the California Consumer Privacy Act will affect businesses Watch the show on YouTube by clicking here. |
TECHTARGET—Gartner expects enterprise graph analytics adoption to grow in the coming years. Read on to find out why the technology is on the rise across organizational markets.
DATA CENTER KNOWLEDGE—With multi-cloud already here and quantum computing on the horizon, most should probably leave encryption to the experts.
NETWORK WORLD—With COVID-19 and a rising need for SASE, SD-WAN and cloud skills, businesses increasingly rely on in-house training to provide hands-on experience.
US $5 per month for a 20,000 prim region on the hypergrid-enabled Barefoot Dreamers grid. Region rentals are available to both […]
We've just started doing the initial design of the website for MetaStellar, our new magazine of speculative fiction. The magazine […]
This question has been coming up a lot lately, and there's a whole speech I give about this, so I […]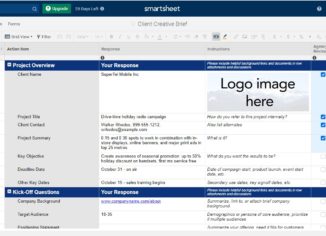 UPDATE FEB. 2021: Lately, I've been testing out a new online collaboration tool called Notion. The basic plan, which includes […]
New update, June 18: I've started a new virtual Zoom-based MeetUp group for speculative fiction writers. If you write science […]