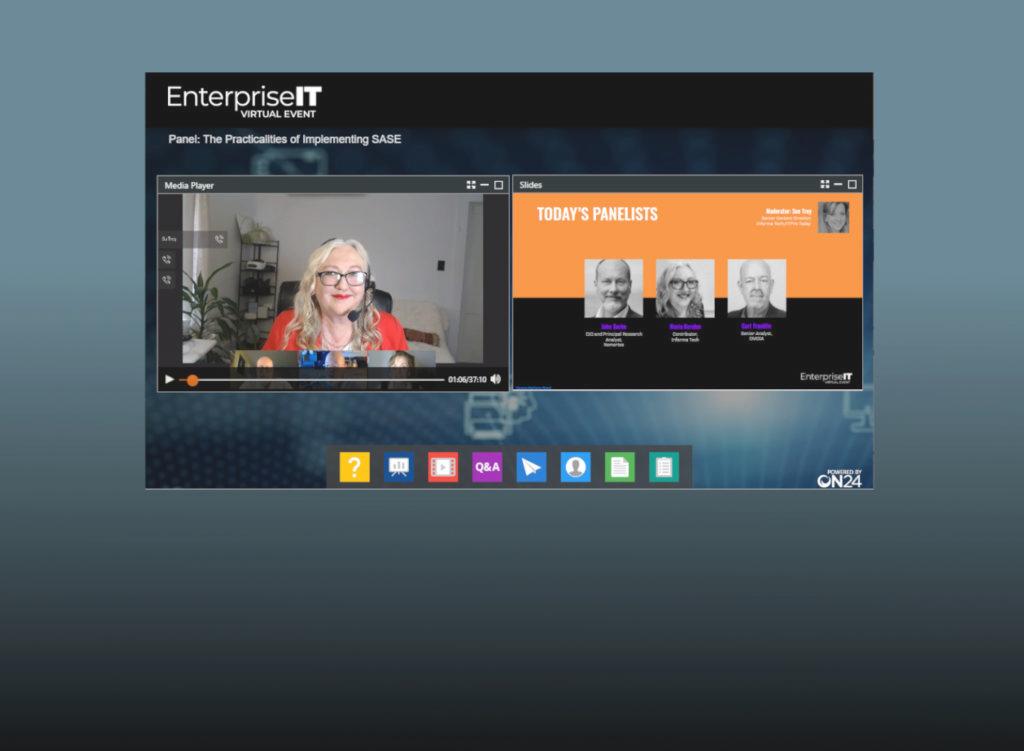 Maria Korolov was a panelist at "Doing More IT With Less: Economizing and Innovating in Today's Enterprise IT Organization," an Informa virtual event on Wednesday, Oct. 27 sponsored by DarkReading, InformationWeek, Data Center Knowledge, ITProToday, NetworkComputing, and other Informa publications. She spoke on the topic "The practicalities of implementing SASE."
Business intelligence is the process of analyzing company data to better understand that data, spot anomalies or trends and make predictions. It's possible to do analytics on individual systems — such as the sales system or the inventory system — but the resulting business intelligence is then significantly limited in value. When the analytics are performed across many — or all — of a company's systems, the resulting intelligence is more comprehensive. Executives can see a genuine, holistic, bird's-eye view of company performance.…
Thanks to machine learning, companies can now begin to put the ability to determine the emotional value of communication to work. Here's how organizations can capitalize.
Coupled with artificial intelligence, chatbots are seeing massive growth in use in an expanding array of domains, from customer service to employee interfaces.
Sentiment analysis, which enables companies to determine the emotional value of communications, is now going beyond text analysis to include audio and video.
Latest Cybersecurity articles
Next year, AT&T, Verizon and T-Mobile all plan to shut down their 3G networks, even as 5G rollouts continue around the country and around the world. And 5G isn't just about making movie downloads and video calls faster for end consumers – it has the potential to enable entirely new classes of applications, including self-driving cars. "The introduction of 5G into the IoT ecosystem will dramatically increase the overall surface area for attack," said Dan Petro, lead researcher at Bishop Fox, a security testing firm. The complexity of the overall surface area will also increase, he added. "When no longer…
With this approach, the hardware is owned by the service provider, so upfront capital expenses are replaced by operating expenses. Scaling up and down is easy. And the on-prem-as-a-service provider handles all the installation, maintenance, networking, and other aspects of running a data center
The Russian state actors behind last year's SolarWinds attack have been targeting IT resellers and service providers since at least May, according to a Microsoft report.
Data center management has permanently changed as a result of the coronavirus pandemic. Read up on how data centers are evolving.
Latest Networking articles
Cisco Certified Internetwork Expert is Cisco's most prestigious and most difficult certification to achieve, typically requiring years of industry experience and a deep understanding of networking technologies. The lab portion of the exam alone is eight hours long and costs $1,600, and candidates typically spend much more than that on preparatory courses. But professionals with the expert-level CCIE networking certification are in demand, and the value is reflected in significantly higher salaries. "It is a preeminent certification in the industry," says Nick Marentic, senior manager for IT infrastructure and security at cybersecurity training firm Cybrary. "It requires years in the industry…
When the pandemic hit, enterprises rushed to the new cloud-based networking solutions for remote employees. Now it's being applied to on-prem data centers and WANs.
NETWORK WORLD–Free and fee-based SASE certifications are cropping up from vendors including Cato Networks, Netskope and Versa Networks. Are they worth the effort?
NETWORK WORLD–Cisco Certified Network Professional demonstrates understanding of core networking principles plus specialized expertise in an area such as data center, security,and network programmability.