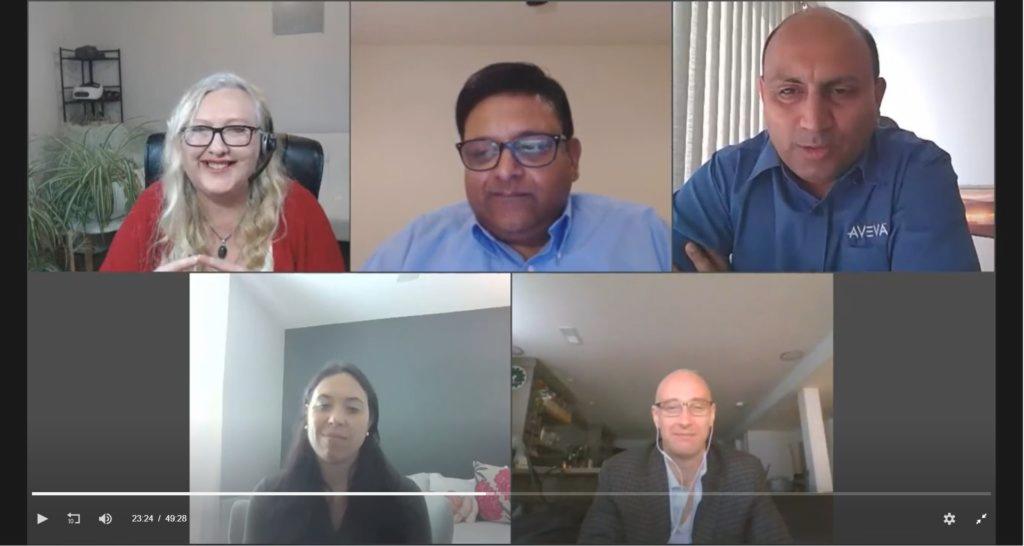 On Oct. 13, Maria Korolov moderated a BrightTalk panel, "Protecting Critical Infrastructure from Cyberattacks During Global Disruption."  Watch the webinar on-demand here.
About Maria Korolov
Maria Korolov is an award-winning tech journalist who covers cybersecurity, artificial intelligence and extended reality.
She's also a science fiction author and the editor and founder of MetaStellar, an online magazine of speculative fiction, and of Hypergrid Business, one of the world's top virtual reality blogs.
Contact her at maria@korolov.com to pitch articles or to hire her as writer, editor, or speaker at your event.
ChatGPT, Claude, Bard, and other public-facing generative AI chatbots based on large language models (LLMs) are nice enough, but they're general-purpose and not well integrated into enterprise workflows. Employees either have to go to a separate app, or companies have to spend time and effort adding the functionality to their applications via application programming interfaces. Plus, in order to use ChatGPT and other genAI chatbots well, employees have to learn prompt engineering. Embedded…
Enterprises—and their technology vendors—continue to fall over themselves to add gen AI capabilities to tools and platforms. But moving too fast can expose companies to present and future compliance risks, as well as potential legal liabilities.
Traditional advanced analytics are not going to disappear with the rise of generative AI. Cultural and quality challenges hinder organizations as attention shifts to new trends.
VMware Private AI Foundation with Nvidia will enable enterprises to customize models and run generative AI applications on their own infrastructure in their data centers, at the edge, and in their clouds.
Latest quantum computing articles
As commercial availability of quantum computers moves closer to reality, researchers and vendors are investing in efforts to create quantum-secured networks. Quantum networks use entangled photons or other particles to ensure secure communications, but they are not, in and of themselves, used for general communication. Quantum networks are expensive and slow. And though nobody can listen in on the messages without breaking the entanglement of the photons, hackers can still…
The financial services industry has been one of the first to benefit from emerging quantum computing solutions, which can support use cases including targeting and prediction, trading optimization and risk profiling.
Data center cybersecurity managers need to start planning now for when quantum computing breaks current encryption standards.
DATA CENTER KNOWLEDGE–With multi-cloud already here and quantum computing on the horizon, most should probably leave encryption to the experts.
Latest Cybersecurity articles
VMware announced a raft of improvements to its VMware Cloud platform at this week's VMware Explore conference in Las Vegas. Previously, VMware's on-premises private cloud solution, VMware Cloud Foundation, and its public cloud offerings were managed separately. Now, enterprises will be able to manage all their cloud deployments from a single location. In addition, customers will see improved integrations with the major cloud providers as well as faster disaster and…
For those hoping to avoid the pay-or-not-to-pay ransomware dilemma, there are three things to focus on that can help CISOs: create incident response plans, improve cybersecurity posture, and invest in robust backups.
Different types of firewalls, including hardware, virtual, cloud-native, and firewall as a service, can be deployed and managed from a central interface with a hybrid mesh firewall platform.
Growing use of APIs give attackers more ways to break authentication controls, exfiltrate data, or perform disruptive acts.
Latest Networking articles
Combining things to make them easier to manage and secure is a recurring theme at this week's VMware Explore conference in Las Vegas. To that end, VMware is announcing a single console for its SASE platform and edge stack to enable unified management of edge networking, security and compute infrastructure. SASE – secure access service edge – is a way to provide security and networking to end users and manage it in…
Right-sizing workloads, upgrading to current generation servers, and managing power consumption can help enterprises reach their data center sustainability goals.
2020 National Gold Award Winner, ASBPE Awards of Excellence
Maria Korolov's Network World article, Private 5G keeps Whirlpool driverless vehicles rolling, received top national honors.
older Awards and Appearances
Jan. 2018: Maria Korolov talks with Sine Wave about "Succeeding As A Retailer In Immersive Worlds."
Dec. 2017: Speaker at Stereopsia conference in Brussels, Belgium. Topic was women in virtual reality. Click here for slides.
Dec. 2017: Speaker at OpenSimulator Community Conference. Topic was a statistical overview of OpenSim development. Click here for slides.
Apr. 2017: Profiled in Viar360's Women of VR – 35 Ladies Who Are Killing It In Virtual Reality
Aug. 2016: Mentioned in Marie Claire's Virtual Reality Has a Female Mafia—and They're Looking for New Recruits
May 2016: Interviewed by the BCC about how virtual reality will change our lives. Listen to the broadcast here. Read the transcript here.
Sep. 2015: Mentioned in Fortune's Meet the women shaping our virtual future.