According to WrittenWordMedia's 2019 author survey, more than 75 percent of successful book authors — those making $60,000 a year or more from their writing — use professional designers for their book covers.  But they tend to spend between $100 and $250 on their book covers.
Where can you get a professionally designed book cover for that much?
Sure, you can try Fiverr, but in my experience the results can be very poor, you have to know exactly what you want and how to describe it before you start, and it involves a lot of back-and-forth with the designer to end up with anything that looks halfway decent. And in the end, you still might not end up with something that looks like a real cover.
So how do authors do it?
Turns out, there's a simple answer — pre-made book covers.
Artists create finished, professional-looking book covers and post them on book cover sites. If you like one, you buy it, and they change the title, author, and subtitle to whatever you want — and take the original down off the site so that nobody else has the same cover as you.
A lot of them cost under $100, but expect to pay extra if you want a lot of customization or a high-res front-and-back cover version for print books.
Some sites offer  covers  with a particular feel, others are groups of artists where you can get more  covers  in the same style from their artist themselves.
Here are some places to start.
More than 10,000 book covers in 19 genres, including science fiction, paranormal and urban fantasy, horror, and apocalyptica.
To my eye, this site offers some of the most professional-looking, attractive covers out there — for the best price.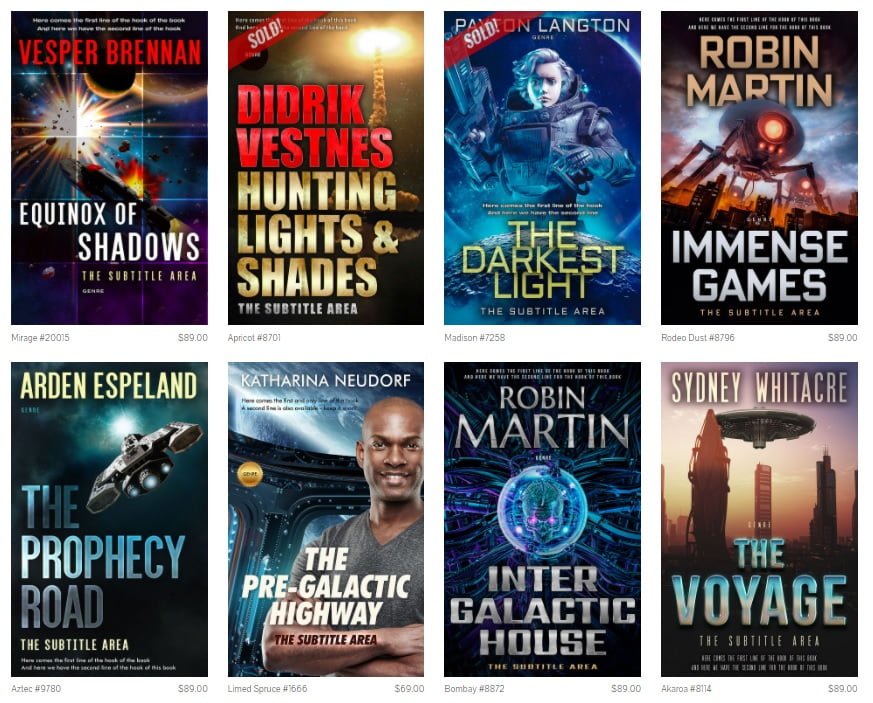 Most covers are just $89 each, and let you change the title, author, subtitle, genre, and promotional blurbs.
This site says it has more than 30,000 book covers in ten genres, including sci-fi and fantasy.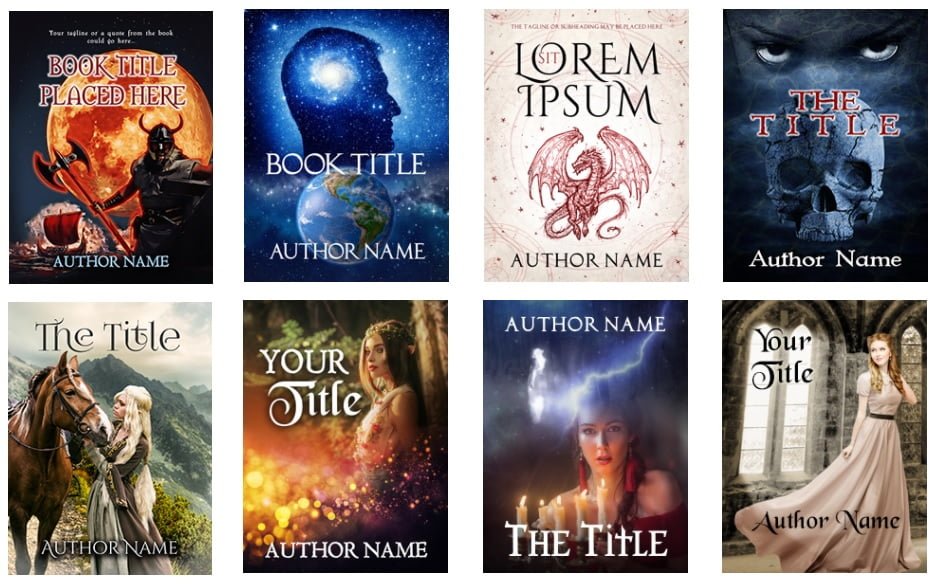 Prices typically range from $69 to $199, with most covers between $80 and $100.
These covers are a bit more hit-or-miss than the BookCoverZone, but there is quite a bit of variety in both designs and price points.
More than 18,000 covers in 17 genres, including paranormal, fantasy, sci-fi, steampunk, and dystopia.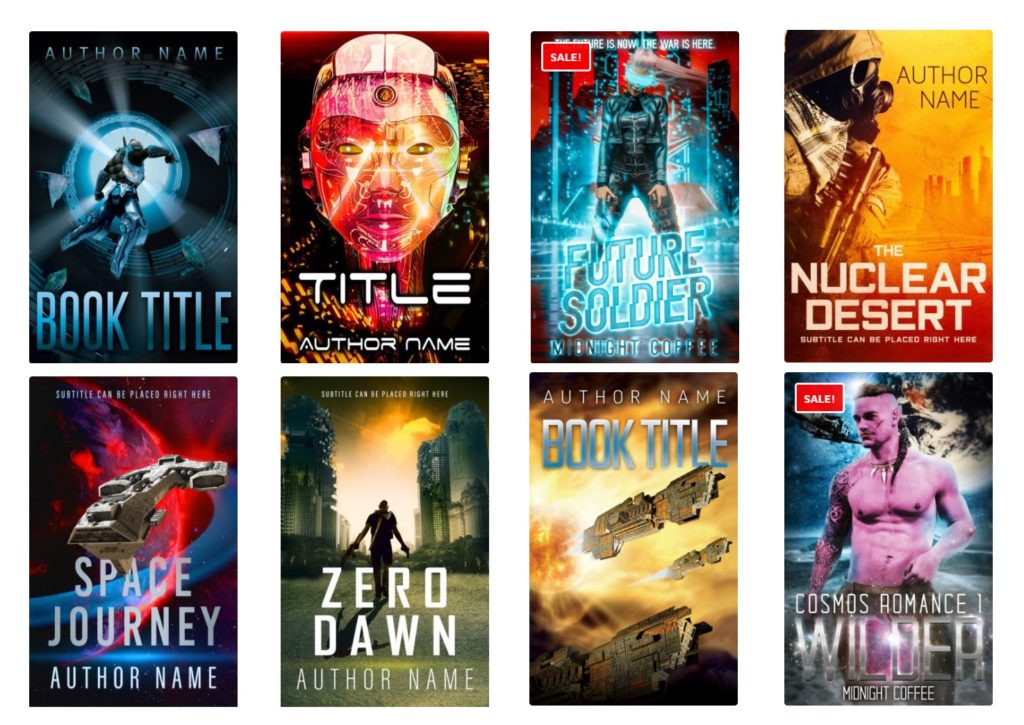 Prices typically range from $65 to $100. The styles on this site vary quite a bit, with retro covers, extremely creative covers, as well as the kind of genre book covers that tell the reader exactly what your book is about at a single glance.
This is a smaller site, with about 1,000 covers, about 150 of which are in the fantasy and sci-fi category.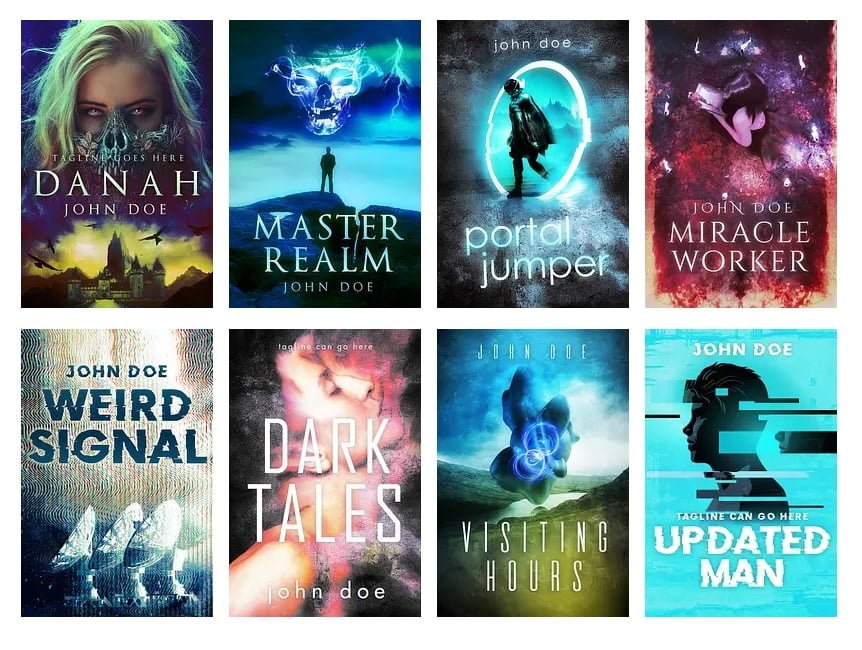 Prices typically run from $60 to $90 per cover.
This is a site run by a single artist, but if you happen to like that particular artist's work, then you're all set.
He'll also do custom covers, series covers, and create original illustrations for you. He's recently also begun doing author websites.
This is another single-artist site, with covers in 34 categories, including sci-fi, horror, apocalypse, and fantasy.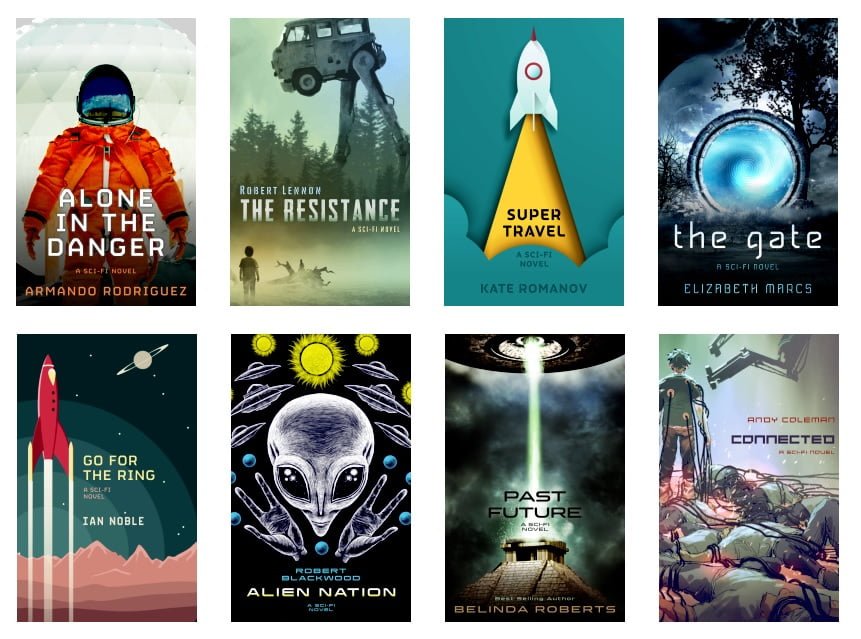 Some of his covers have a retro feel to them, if that's what you're looking for. He also does a lot of custom work, including social media and advertising images, images for bookmarks or postcards, series covers, print covers, and more.
A single cover is $40, and if you buy more than one, there are discounts.
Another smaller site, with a couple of hundred covers, not categorized. Each cover is a fixed price, $69 for the ebook cover, and $89 for both an ebook and a print cover.

There are a few fantasy and horror covers, but the selection leans heavily towards romance.
Around 600 covers in more than a dozen categories, including sci-fi, fantasy, dystopian, horror, and paranormal.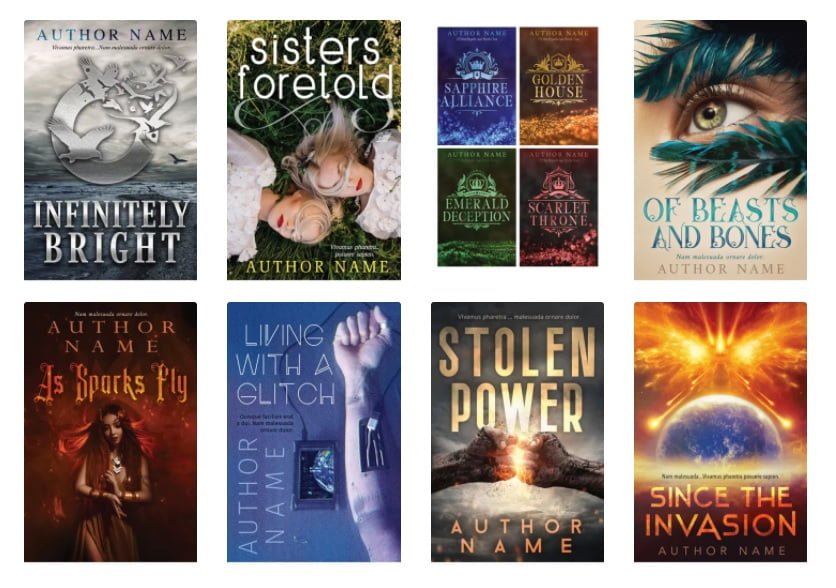 Typical prices are between $70 and $90 for ebooks and $120 to $140 for print covers.
This design studio also offers custom book cover design and promotional materials such as social media banners and bookmarks.
Another site by a single studio, with about 400 covers in a dozen categories including fantasy, sci-fi, and horror.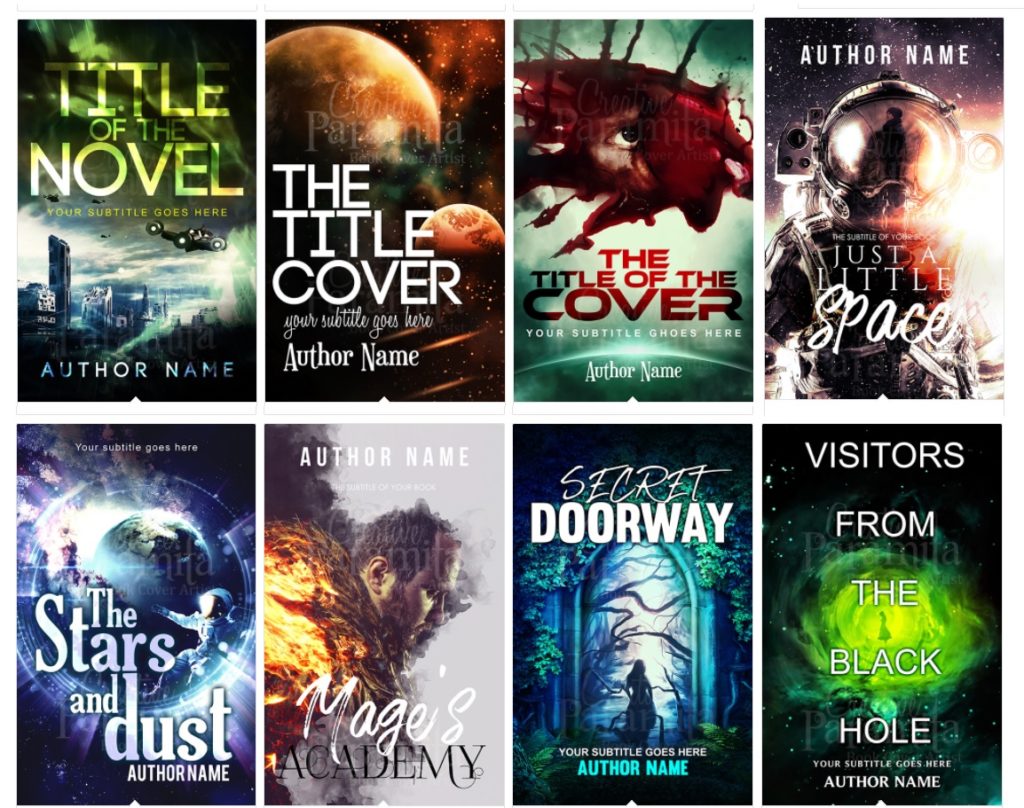 Prices typically range from $70 to $140 per cover, and the studio does custom design work, as well.
A couple of hundred covers in a dozen genres including dystopia, fantasy, horror, and paranormal and sci-fi.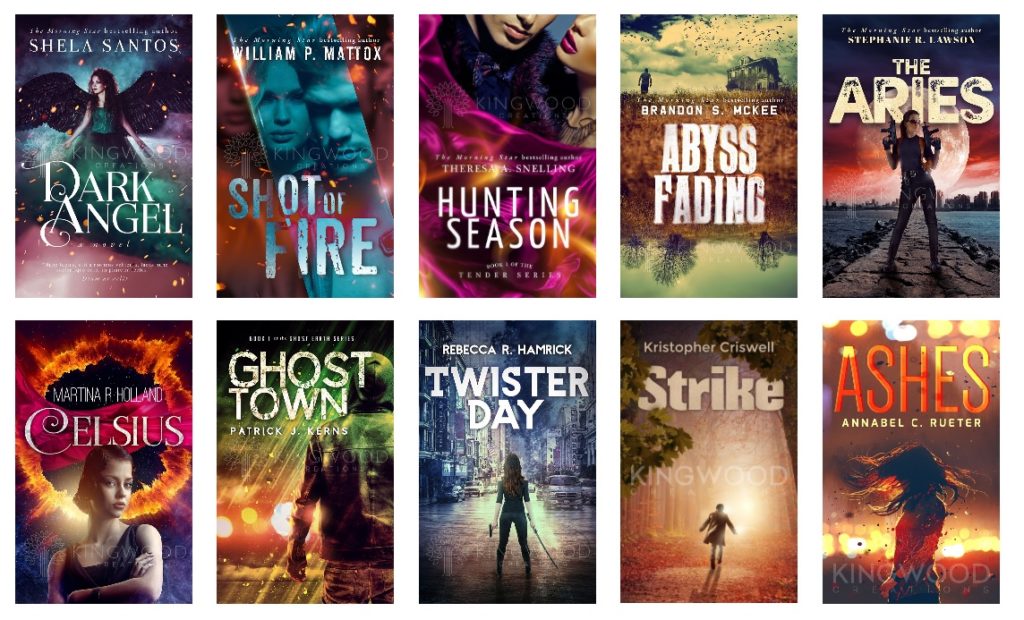 There are only about fifty sci-fi covers, and they do have a particular aesthetic and feel, with many having a softer, romantic style.
Prices typically range from $50 to $150.
This studio will do both ebook and print covers, create custom art, and produce video trailers.
A UK-based site with several hundred covers in five genres, including sci-fi, horror, and fantasy.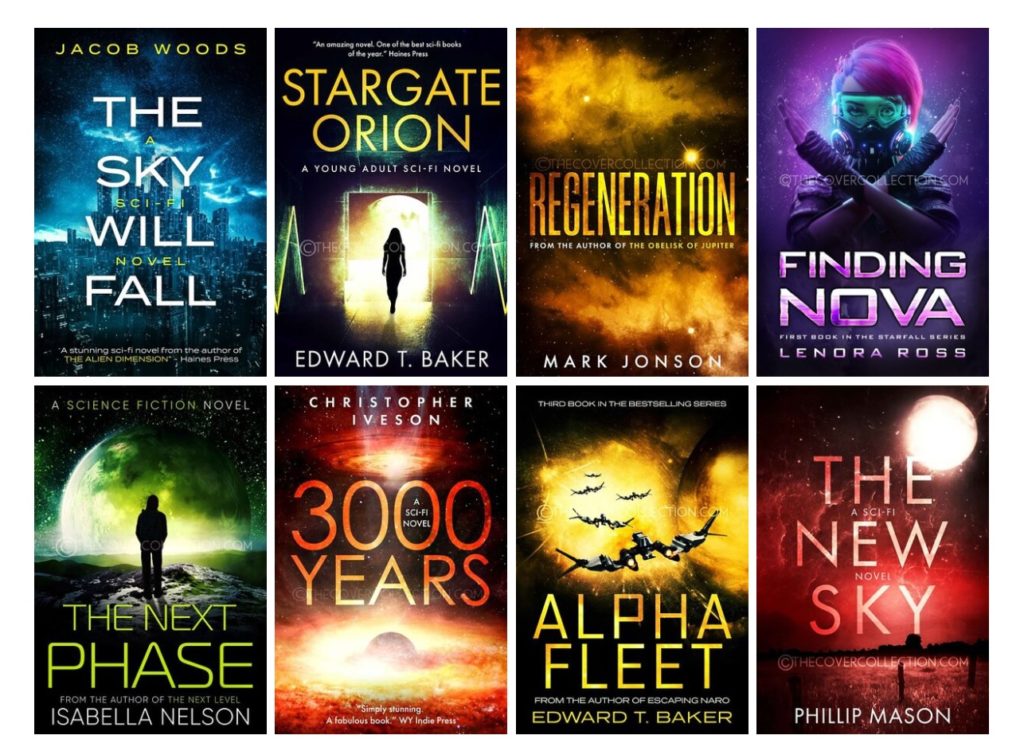 Prices are fixed, at £60 — about US $80 — for an ebook cover. Print, audio and marketing materials are also available for an additional price.
The sci-fi covers have a hard science fiction feel, in case that's what you're looking for, and the fantasy covers have a high-fantasy tone.
The article "Where to find low-cost, pre-made covers for spec fic books" originally appeared on MetaStellar, the magazine of speculative fiction.