About Maria Korolov
Maria Korolov is an award-winning tech journalist who covers cybersecurity, artificial intelligence and extended reality.
She's also a science fiction author and the editor and founder of MetaStellar, an online magazine of speculative fiction, and of Hypergrid Business, one of the world's top virtual reality blogs.
Contact her at maria@korolov.com to pitch articles or to hire her as writer or editor.
Chatbot definition A chatbot is a software application designed to simulate human conversation with users via text or speech. Also referred to as virtual agents, interactive agents, digital assistants, or conversational AI, chatbots are often integrated into applications, websites, or messaging platforms to provide support to users without the use of live human agents. "Chatbots are an application of natural language processing that allows typically text- but increasingly voice-based conversations, bidirectional, between a user and the digital interface," says Liz Miller, vice president…
Data issues are among the chief reasons why AI projects fall short of expectations. But if you can learn from the mistakes and commit to the long term, your AI efforts are more likely to pay off.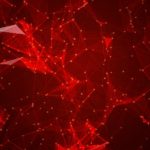 TECHTARGET–To reach full analytics potential, machine learning platforms powered by AI must provide scalability, handle multiple models, integrate with data sources and be cloud-friendly.
Enterprises are undertaking AI pilots and putting artificial intelligence into production. Here's where leading organizations are placing their bets — and seeing early results.
Latest Cybersecurity articles
Last week, Cisco disclosed 15 vulnerabilities in Cisco routers, including five with "critical" severity ratings. The vulnerabilities, which affect the Cisco Small Business RV160, RV260, RV340, and RV345 series VPN routers could allow an attacker to execute arbitrary code, elevate privileges, bypass authentication and authorization protections, install and run unsigned software and cause denial of service. There are no workarounds that address these vulnerabilities, Cisco said, but software updates have already been released. That doesn't mean that companies will immediately install updates. Cybercriminals have found massive success exploiting vulnerabilities just like this, months or years after they'd been disclosed and patches released,…
CSO ONLINE–The weak link in your enterprise security might lie with partners and suppliers. Here's how to understand and mitigate that risk.
DATA CENTER KNOWLEDGE–What could scientists' recent success in teleporting quantum states mean for data centers of the future?
DATA CENTER KNOWLEDGE–The attack exposed big weaknesses, creating an opportunity for enterprises to address them.
Latest Networking articles
2020 National Gold Award Winner, ASBPE Awards of Excellence
Maria Korolov's Network World article, Private 5G keeps Whirlpool driverless vehicles rolling, received top national honors.
older Awards and Appearances
Judge, 2019 CSO50 awards
Maria is one of the judges of the annual CSO50 awards, which recognize 50 organizations for their security project or initiative that demonstrates outstanding business value and thought leadership.
Judge, Epica Awards
Maria is a member of the jury of the 2018 Epica awards, the only global creative prize judged by journalists.
2018 New England AZBEE award winner
In April 2018, Maria received the Silver Impact/Investigative award at the New England ASBPE Awards of Excellence for the article "What is a supply chain attack?"
Jan. 2018: Guest on Sine Wave's Delphi Talks, speaking about marketing in immersive environments.
2018 New England AZBEE award winner
In April 2018, Maria received the Silver Impact/Investigative award at the New England ASBPE Awards of Excellence for the article "What is a supply chain attack?"
Jan. 2018: Maria Korolov talks with Sine Wave about "Succeeding As A Retailer In Immersive Worlds."
Dec. 2017: Speaker at Stereopsia conference in Brussels, Belgium. Topic was women in virtual reality. Click here for slides.
Dec. 2017: Speaker at OpenSimulator Community Conference. Topic was a statistical overview of OpenSim development. Click here for slides.
Apr. 2017: Profiled in Viar360's Women of VR – 35 Ladies Who Are Killing It In Virtual Reality
Aug. 2016: Mentioned in Marie Claire's Virtual Reality Has a Female Mafia—and They're Looking for New Recruits
May 2016: Interviewed by the BCC about how virtual reality will change our lives. Listen to the broadcast here. Read the transcript here.
Sep. 2015: Mentioned in Fortune's Meet the women shaping our virtual future.