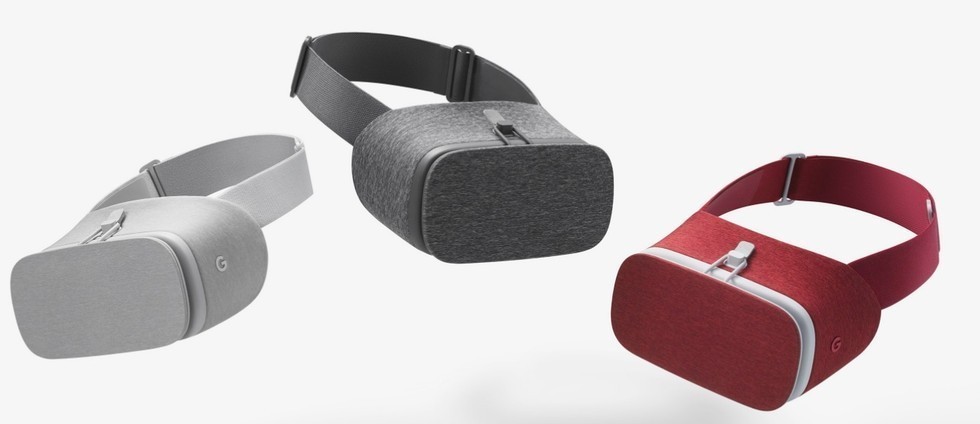 A lot of people on your holiday list will likely want to try out virtual reality this holiday season–if they're lucky enough to have someone who is willing to gift them

a VR headset.

The problem? There are a lot of options out there, and you may not know what to choose. Primarily, that will depend on your budget, and what someone may be most interested in to try.

Unlimited budget + High-end computer

First, find out if a loved one's computer can handle VR.

Oculus Rift's hardware requirements

are here, and the company also offers a

compatibility check app

, The

HTC Vive hardware requirements are here

, or check out

Steam's VR performance test app

.
If they don't have the right computer, you might need to buy them a new one. And that's going to set you back another $1,000. To get the full room-scale virtual reality effect, you will need to spend about $800 for the

HTC Vive

, or $880 for the Oculus Rift, the motion controllers, plus the extra sensor you'll need.

HTC Vive

I've tried the Oculus Rift without the motion controllers (since they're not on the market yet) and the HTC Vive. I have to say that the Vive is awesome–the best virtual reality experience out there right now. Just amazing.
However, Vive requires quite a bit of setup work, the app selection is limited, and both the Oculus Rift and the Vive require that the user be connected to their PC.
Want to go top-of-the-line? This is what to get, but your recipient might not necessarily enjoy this gift as much as other VR headsets below.

PlayStation player



The PlayStation VR is just $400 for the headset

–or bundled with the controllers and camera for around $550. However, here again your recipient has to already own something. In this case, they'll need a PlayStation 4 console which runs around $300.

PlayStation VR (Image courtesy Sony)

The PlayStation VR Headset is easy to use and early reviews of the games have been extremely positive–though some people do report getting nauseous, especially with the driving games.


Samsung phone owner

For watching 360-degree videos and playing casual games, you can't beat a mobile-based virtual reality headset. There are no cords to get tangled up in, you can use the device anywhere, and everything is quick and simple.

Samsung Gear VR (Image by Maria Korolov)

The best headset on the market right now is the

Samsung Gear VR

, which works with the Galaxy S7, S7 edge, Note 5, S6 edge plus, S6, and S6 edge. And it's

marked down now on Amazon, from $99 to $49

. A serious bargain–and unlikely to get cheaper even on Black Friday.

For Pixel owners


If your recipient has one of the new Pixel phones from Google–or another just-released

Daydream-compatible phone

–check out the

Daydream View

VR headset.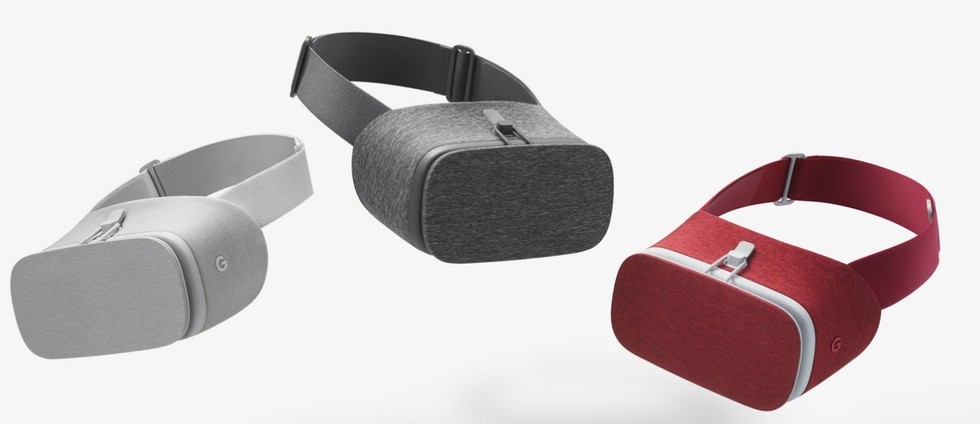 Daydream View headsets (Image courtesy Google)

The

Daydream View

ships in mid November, so I haven't received mine yet. But the headset is supposed to be comparable to the Gear VR in terms of performance, and the VR is baked right into the new Android Nougat operating system. Why is that a plus? You won't need to take the headset off to switch apps or queue up new videos.

The content selection on Daydream View is also quite a bit larger than that of Samsung, since Android is a pretty open platform–and the Gear VR uses the proprietary Oculus app store. The headset itself comes in three colors and costs $79. But bonus here: Daydream View is free when you buy a Pixel phone.
Daydream View also works on an open standard, so expect other manufacturers to come out with Daydream-compatible headsets soon.

VR headset for a child

You can't go wrong with the Mattel View-Master VR, and there's a new "deluxe" model on the market with a better latch and a cooler design.

Mattel View-Master Deluxe (Image courtesy Mattel)

This colorful, sturdy device is sized to fit children, has a large, easy-to-find control button and comes with cute augmented reality "experience reels." The downside? There are no straps, the

View-Master VR

is too small to fit over glasses, the lenses are not adjustable, and those "experience reels" are just an expensive marketing gimmick. Instead, skip those and add a gift card to your present for the app store, so your giftee can download any of the thousands of free and low-cost virtual reality apps and videos.
Buy it for just

$30 on Amazon

, or pick it up or order it for $40 at

Target

or

Walmart

. Read my full review of the earlier version, currently available for $17,

here

.

For anyone with a smartphone


If your budget is $50 or less, and you know that the recipient has a late model iPhone or Android smartphone, there are hundreds of Google Cardboard-compatible headsets on the market right now.

Fiit VR headset (Image courtesy FiiT VR)

My current favorite is the FiiT VR 2S, which costs $22 on Amazon.

Read my full review here

.

Also check out GearBrain's list of

best VR headsets for Android owners

and

best VR headsets for iPhones

,
To use any Google Cardboard-compatible headset, including the Mattel View-Master, you start by installing the Google Cardboard app for

Android

or

iPhones

, and pointing the phone at the QR Code that comes with the headset. Then play any of the VR apps in the Google Play and Apple app stores, or check out our

recommendations for educational apps

.

Don't forget to check out how YouTube videos look in VR–traditional videos will appear as if on a giant movie screen. And 360-videos will be fully immersive, so that you can look around inside the scene as if you were there.

For any one on your list curious for a

VR experience this holiday season,

one of these headsets is sure to bring a thrill. Also, want to learn more about which vr headsets to buy, check out GearBrain's

11 Best VR Headsets

or

11 Questions About Virtual Reality Headsets Before You Buy

. Either of these articles will help you find the right vr headset that meets your virtual reality viewing needs today.)

Source: GearBrain