Amazon is going all out today with deals on virtual reality products, running the whole gamut of headset options, computers, and accessories. You can visit https://www.raise.com/coupons/amazon to find all the available coupon codes.
If you've been waiting to get into VR until you see a good deal, this is a good day for you.
For extra bang for your buck, make your purchase through the Amazon Smile program for OSgrid, and half a percent will be donated to OpenSim's biggest non-profit grid and testing ground. There's no extra cost to you, and you can use the Smile link at any time, not just on Amazon Prime Day.
Disclosure: The links below are affiliate links, so your purchase will also help support Hypergrid Business.
Best deals on high-end headsets
If you have a computer capable of supporting VR or a Sony PlayStation 4, this is a good time to get a headset to go with it.
The big deal of the season is the Oculus Rift bundle, with the Oculus Touch controllers, for $400. That's half off it's original price of $800, and $200 lower than its most recent sale price.
If you were looking to buy an Oculus Rift, and have a compatible computer, this is a great time to pick it up.
If you're on the fence, however, and don't have a pressing reason for one, I'd still recommend against buying it, though. Compared to the mobile headsets, it's awkward to use, slow to boot up, and has a very limited selection of applications. The quality is better than in the mobile sets but, in my opinion, not as good at the HTC Vive. And if you just want high-end VR games, the PlayStation VR is a better choice.
And speaking of the HTC Vive, it's also on sale today, for $700, or $100 off its regular price of $800.
You get the headset, two wireless controllers, and two base stations. You need the base stations for the Vive's room-scale VR, to track the position of the controllers and of the headset.
In my opinion, the HTC Vive is hands-down the best virtual reality headset on the market today. If you have the money, this is the one to get.
However, a note of warning — the technology is evolving fast, and the next generation is likely to have significantly better performance at a lower price. Plus, like the Oculus Rift, the HTC Vive requires that it be plugged into a computer. That makes it awkward to use for casual gaming, where a phone-based headset would be more convenient, easier to use and much, much cheaper.
A good middle-ground for gaming, if you already own a PlayStation, is the PlayStation VR.
Amazon has a PlayStation VR with camera bundle for $400 today, $43 off the regular price of $443.
The headset itself normally retails for $400, so this is like getting the camera for free. The camera allows for precise player tracking in-game, plus facial recognition and picture-in-picture video of yourself in gameplay livestreams. Plus you get some free games with it.
The PlayStation VR has long been my top recommendation for VR enthusiasts interested in gaming since it is specifically designed to be all about games and costs less than the PC-based headsets.
Best deals on mobile headsets
Samsung's Gear VR headset, with the new motion controller, currently sells for $103 on Amazon. But you can get it for free if you get it bundled with the unlocked Samsung Galaxy S8 64GB.
The total cost of the phone, the VR headset, and the included wireless charging stand is $888, and the price today is $625 — a $263 savings. The phone alone starts at $655, so the bundle is an excellent deal.
Meanwhile, while the Google Daydream isn't on special sale today on Amazon, you can get the slate-colored one for $77, a little bit off the regular price of $79. The Google Daydream is currently my favorite mobile headset, but the Gear VR's new mobile controller brings that headset up to parity, if you happen to own a late-model Samsung phone.
For older phones that don't support Gear VR or Google Daydream, the best current options are the various Cardboard-compatible viewers currently on the market.
On sale today, there's the Okra Rhythm SoundBox VR headset, with built in headphones and adjustable focus. It's on sale for $20, and the listing claims that the normal price is $100.
However, while $20 is a reasonably good deal, don't believe that $100 original price tag. Headsets like this normally go for $25 to $30.
Another mobile headset with built-in headphone is the Sidardoe 3D VR headset, on sale today for just $14. This is a rebranded version of the Shinecon headset which I reviewed here. It has a narrower field of view than most headsets, so I don't recommend it for people with large, high-resolution screens, but it's a great option for older phones with lower image quality.
One of my favorite mobile VR headsets is also on sale today, the ViewMaster VR, now just $18 — a $7 discount off the regular price of $25. This headset looks like a kid's toy, and it is. But it runs all the Cardboard applications in the app stores and all the 360-degree videos on YouTube and elsewhere. Plus, the built-in button means that you can use it equally well with an Android and with an iPhone. The ViewMaster VR also comes with "experience reels" but those are just marketing gimmicks that send you to the app store to download their apps.
Another popular headset on sale today is the Merge VR for $22. This headset normally retails for $80. It also has a built-in button so that it works with both Androids and iPhones. I've tried out this headset, and didn't like it because it was, for me, awkward to use — it was hard getting my phone in and out of it with the phone's protective case still on. But some people love it, and it's lightweight and durable.
Finally, you can make your own virtual reality viewer with the Dark Side Activity Kit, which includes a viewer made out of cardboard plus a variety of decorative supplies. The cost is normally $30, and you save $6 at checkout.
This is a good deal if you've got a kid with a birthday coming up, or if you buy your Christmas gifts really really early. If you do buy it as a gift, make sure the recipient has access to a late-model smartphone capable of running VR applications.
Now that you have your mobile headset, you might want to think about your controller. Although the Gear VR and the Google Daydream have those cool wireless motion controllers, with the Cardboard-compatible sets, the options are limited.
Yo
u can either get a headset with a built-in button, like the ViewMaster VR, the Merge VR, or the  HelloPro I reviewed last week, stick with apps that have look-to-activate functionality, or get an external Bluetooth remote.
The best remote on the market is the SteelSeries Stratus XL, now on sale for $35.
It normally retails for $60, and is also compatible with the Gear VR, Oculus VR, and the HTC Vive.
Unfortunately, it doesn't work with iPhones. I haven't yet been able to find a remote that does.
Best deals on computers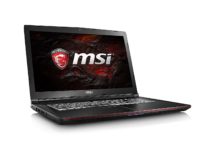 Don't have a VR-ready computer? (If you don't know, here's how to check.)
If you can afford it, this may be a good time to pick one up, since  Amazon Prime has both laptops and towers available today.
The 17-inch MSI Leopard Pro laptop is $1,250 today, a savings of $59.
An even better deal is the 15.6-inch MSI Stealth Pro, which is also $1,250 — a total savings of about $200 over its regular price. Plus, there's a $150 rebate available on top of that.
Both have the Intel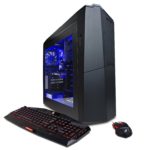 i7 processor, which is better than Intel i5, the minimum recommended.
If you're looking for a tower, the CyberPower Gamer Xtreme VR is $1,260 today, a savings of $110. It also has an Intel i7.
But if you're looking for a real bargain on towers, CyberPower also has a deal on an Intel i5 machine that's VR-ready for just $640, $80 off the regular price.
If you want to use an Oculus Rift or an HTC Vive, you will need to upgrade your computer at some point anyway, so this is as good a time as any. Plus, the better graphics cards will also improve your experience with other games, and with virtual world platforms like Second Life and OpenSim.
Best deals on accessories
If you already have a mobile virtual reality viewer, you can use a drone to give yourself an out-of-body experience as you soar through the sky, looking out through the drone's camera.
Several drones that support VR viewers are on sale today, including the Holy Stone HS130 for $72  in orange — the deal is 20 percent off the normal $90 price.
The Holy Stone HS120 model is also on sale for the same price, in both red and black. The HS120 and the HS130 seem to have the same features, but have slightly different looks.
For an slightly better model — a 120-degree field of view instead of 75 degrees — the Holy Stone F181W is on sale today for $96, a 20 percent discount off the regular price of $120.
Today is also a good day for brand-name VR cameras.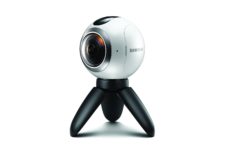 The Samsung Gear 360 is on sale for just $110 today — a savings of $240 off the regular $350 price. This camera takes both 180-degree and 360-degree videos so that you can record your child's birthday party to relive the moment later in virtual reality.
Or you can live-stream events to share them with grandparents or your YouTube public.
The Gear 360 is an entry-level camera. For a higher-resolution image, checkout the Kodak PixPro SP360 4K for $340 — a savings of 20 percent off of the regular price of $425.

Source: Hypergrid Business