The Encore Escape grid will be celebrating the 50th anniversary of the Woodstock music festival in mid-august.
The Woodstock 2019 reenactment will take place in real-time, from August 15 to August 18, on 150 virtual acres of land sculpted using US Geological Society topographic maps from 1967, to reflect the Woodstock site's terrain including adjacent roads, surrounding hills, forests, fences, streams and of course Max "Yasgurs Pond," which was a favorite skinny dipping spot for concert-goers.
"The same amount of detail was used to create the performers' stage, associated equipment, sound and light towers, concessions, vintage vehicle traffic jams, surrounding festival-goers campsites, as well as the performer's pavilion and bridge over West Shore road to the world-renowned Woodstock stage," the grid's Woodstock 2019 team announced today.
The festival will begin at exactly 5:07 p.m. Eastern time — 2:07 p.m. Pacific — and will feature rainstorm delays, technical difficulties, and idle stage time as well as 14 individual performers and 19 bands.
Attendees are also encouraged to go into the surrounding woods and crawl into tents, sleeping bags and cars late into the evening, wander the landscape, skinny dip or just sit around a campfire.
The Encore Escape grid is hypergrid-accessible, and the venue itself can also be reached by hypergrid teleport after it is open to the public. Teleport to the event venue by goto.theencoreescape.com:8002:Woodstock 3×3 or teleport to the grid's main welcome area at goto.theencoreescape.com:8002.
but those without avatars on a hypergrid-enabled grid, or who are newcomers to OpenSim, can create a new Encore Escape avatar here. But for this particular event, grid owners will create period-appropriate avatars for anyone who asks. Contact organizers at tee.woodstock.2019@gmail.com   and they will respond with the login credentials for a new Hippy Avatar, dressed up for the event.
There is a limit of 300 attendees, so concert-goers are urged to reserve their spots early.
Read more about the people behind the virtual event and how the venue was recreated.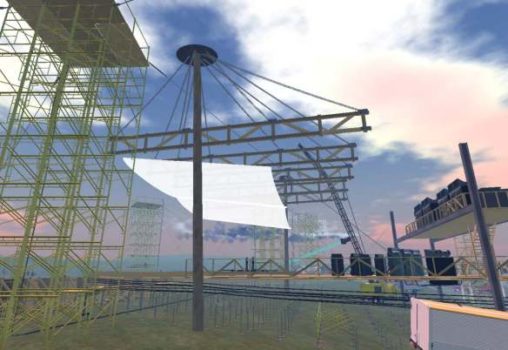 Source: Hypergrid Business