There is now a virtual reality enabled version of the Firestorm viewer.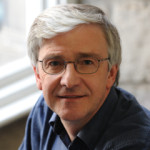 Austin Tate, director of the Artificial Intelligence Applications Institute at the University of Edinburgh, has posted an article about how to install and run it here.  Also known as "AI Austin" in-world, Tate runs the Openvue  and  AiLand  OpenSim grids.
It requires that people have SteamVR and an Oculus Rift or a compatible headset. But if they do, they can wander around inside OpenSim grids, as if they are actually there.
Tate has been testing Firestorm VR on his own grids, such as with an oil training grid simulation.
"The Oil Rig enhanced educational training region is a good example of a build that can benefit from VR," Tate told Hypergrid Business.
He has also checked out several other regions using the viewer, and posted about it here.
He's not the only one.
"I have been using VR for many years now, both in Second Life and OpenSim," said digital artist Anna Lorentzson, CEO of the 2worlds2go digital content company and owner of the 2worlds2go OpenSim grid. "For me, it works great."
However, she's used to finding places that are not optimized for virtual reality.
"There is some lagging," she said. "But it's Okay. It is a treasure trove of environments — no game or any other network comes even close to the hundreds of places I have visited."
"I also use VR for Sansar, High Fidelity and VRchat," she said. "But I have had some really creepy moments with the very real-looking avatars in Sansar and High Fidelity. It put me off of those worlds for a long time. That never happens in Second Life or OpenSim — the graphics actually makes them better to be in, because it's not so real."
She said that she uses VorpX, an Oculus DK2 or Oculus Rift S headset, and a standard distribution of Firestorm. She just has to change a few settings to make the scale look right, and setting the view angle to max.
Kitely looking forward to VR
Kitely, the largest commercial OpenSim grid by land area, has had virtual reality in its plans for more than a decade, company CEO Ilan Tochner told Hypergrid Business.
"There is already a substantial amount of research demonstrating how virtual reality can be helpful for education, training, and healthcare," he said. "There is a long list of other activities VR can improve, not including the obvious value it offers to the entertainment-related activities for which people use virtual worlds.
Kitely users will be able to use VR-enabled viewers on the grid, he said.
However, OpenSim has some challenges when it comes to supporting virtual reality well, he said.
In particular, the back end platform needs to be very fast and responsive, so that people can feel truly present in the world as they interact with other users.
"So, for example, you need low-latency avatar joint synchronization to enable two people to play ping-pong in world or shake hands," he said. "OpenSim and its viewers don't currently provide such real-time audio and entity synchronization."
A good virtual reality experience also requires a high and consistent frame refresh rate, he said.
A low or inconsistent rate means that when a user turns their head while wearing a headset, the picture they're seeing is slow to respond, or responds at an irregular speed. That can cause nausea for users.
"OpenSim currently lacks important functionality that's required from a VR platform," he said, "which is why the VR-focused service Kitely's been developing for the last few years is based on High Fidelity instead. We plan to add that VR solution to our offering later this year."
MisFitz Grid owner cautiously optimistic
According to some OpenSim users, it is still too early for virtual reality because of the bulky headsets and other issues.
"Quality units remain priced too high for the average consumer," said MisFitz Grid owner Matthew Marlatt, also known as Korgi Silvercloud in-world.
In addition, several high-profile VR projects have failed to meet their financial goals, and Linden Lab recently decided to focus on desktop viewers in Sansar instead of virtual reality. One of the most high-profile VR virtual world projects, High Fidelity, has also scaled back recently, he pointed out.
"That being said, I think that once the technology becomes a lot cheaper, and headsets get rid of the bulkiness, VR could be great," he said. " I do believe that it is ultimately the future, but that future just isn't here yet."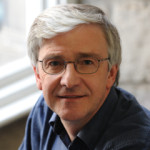 Source: Hypergrid Business