A couple of weeks ago, the Firestorm team announced that they planned to split the Second Life and OpenSim versions of their popular virtual world viewer.
"This means we can now issue updates for Second Life and updates for OpenSim independently of each other," wrote Jessica Lyon, CEO and project manager of the Phoenix Firestorm Project. "It also makes it a lot easier for us to develop for Second Life without worrying about backwards compatibility with OpenSim, and to develop for OpenSim without concern about SL compatibility. Everyone wins!"
The new Second Life-specific release is available for download here. Information about that release is here.
If you now go to the Firestorm Downloads page, you will see two different download links — one for Second Life, and one for OpenSim.
Firestorm isn't the first development team to create an OpenSim-specific viewer.
"The Xmir grid is right now serving as a test-grid for development of the Dayturn viewer for OpenSim,"  Xmir founder Geir Nøklebye told Hypergrid Business. "It originally was called KokuaOS, branched by me in early 2016 to better account for the growing differences in code between OpenSim and SecondLife."
The Dayturn viewer is being actively developed. The team released Dayturn 2.1.4 MacOS version two weeks ago, with support for Bento and animated mesh. At the same time, the team released the Dayturn 1.4.4 version for Windows, also with Bento and animated mesh support, in both RLV and non-RLV versions.
Bento is a Second Life feature which adds new bones, joints and attachment points to Second Life avatars, making them look more realistic. RLV stands for "restrained life viewer" and is useful for some roleplaying situations.
"It is still possible to log on to Second Life with the viewer, but barely, and one of these days it will not work there anymore," said Nøklebye. "So Second Life functionality such as Pathfinding and the integrated marketplace will be removed as there are no OpenSim equivalents."
Another popular viewer for OpenSim is
Singularity
, which also currently supports both Second Life and OpenSim. Singularity's most recent update was in January, when it added Bento support. The Singularity viewer automatically hides Second Life-related menu items when it's used to access OpenSim grids.
What do you need to do?
If you are an OpenSim user, stick with the current release of Firestorm, which supports both platforms, until an OpenSim-specific release comes out.
If you are an OpenSim grid owner, make sure your viewer download link points to the right page.
If you also use Second Life, keep using the older Firestorm release that supports both until the new OpenSim-specific release comes out. At that point, you can install the new Second Life-release and they will be able to co-exist on the same machine because they'll be in different directories. You will need to switch between two separate viewers to access both platforms.
I've contacted Jessica Lyon to find out when all this will happen, but as of this writing, she hasn't gotten back to me. I'll update the story if she does.
Does everyone really win?
There will be two main negative effects on the OpenSim community.
First, OpenSim users who also use Second Life will have to install and use two separate viewers.
Second, Second Life-specific features won't become automatically available in OpenSim. While it might not make sense to have Second Life-only features in an OpenSim viewer, the practical effect is that it encourages developers to add those features to OpenSim. Otherwise, Firestorm developers won't put those features into their OpenSim viewer because OpenSim doesn't have them, and OpenSim developers won't add the features to the OpenSim server code because they don't have a viewer to test those features with.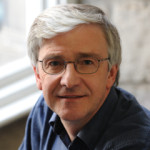 "Viewer changes and new features have always 'pulled along' OpenSim server-side changes to include those in after the viewer capabilities became available," said Austin Tate, director of the Artificial Intelligence Applications Institute at the University of Edinburgh.
Also known as "AI Austin" in-world, he runs the Openvue and AiLand OpenSim grids.
"We could end up with a chicken and egg situation," he told Hypergrid Business.
Having two different viewers for OpenSim and Second Life will also create problems for his grid's users.
"Our users are typically University staff, students and visitors to our regions, some occasional virtual world users, even first-time users joining for specific events like project reviews, interviews, online meetings,   virtual graduations, etcetera," he said. "Users may access both Second Life and OpenSim. We need to ensure an easy set up is available for access and don't want to have much difference in the viewer used.    Firestorm has served well to give a single viewer we  can recommend to all users and give simple setup instructions for access to both Second Life and OpenSim."
Cautious optimism
Many OpenSim users are looking forward to the new OpenSim-specific viewer since there's a possibility that it will create opportunities to allow for functionality that only exists in OpenSim, separate from the OpenSim codebase.
"Hopefully they also do some viewer changes, like buying money icon on the top of the viewer. when you click on it it takes you to a Second Life conversion," Tangle Grid owner Leslie Kling told Hypergrid Business. "That doesn't work for OpenSim. And cause it is written in the code we can't direct it to the right location. Little things like that will go a long way to make Firestorm nicer to use both from an OpenSim grid point of view and the customers."
Some OpenSim users already use two separate viewers for Second Life and OpenSim, and won't see any difference.
"I had to use both the Second Life and Second Life plus OpenSim versions as I upload mesh into Second Life," said Steve Stewart, also known in-world as Chris Tranquility.
Alexsandro Pomposelli, owner of the AviWorlds grid, suggested that separate viewers might actually improve the user experience because of occasional clashes between the two different platforms.
"When a player uses one viewer for both Second Life and OpenSim, it often causes conflicts with images, textures, and so on," he said. "By having two separate viewers, it will minimize this problem or end it altogether. So I am happy about this."
"I believe myself that a separate OpenSim viewer made by the Firestorm team is warranted and would benefit as long as it is properly maintained by the Firestorm people,"  said Kazuko Yoshida, owner of TheKaz Grid. "Firestorm is the best viewer around as it contains current tech and it has all the management goodies in it."
Firestorm is also the best viewer for Linux users, said Cnayl Rainbow, spokesperson for the Quintonia grid.
"Firestorm is the only viewer I have actually managed to get to work out of the various options," Rainbow told Hypergrid Business.
Having a separate viewer download may also make life easier for new OpenSim grid residents, Rainbow added. "I do know there has been confusion when people try to set up an OpenSim account as  Firestorm tends to direct them towards Second Life so, in theory, splitting them at least will fix that hitch."
However, it all depends on how committed the Firestorm developers are to supporting OpenSim, said Rainbow.
"I think it's great," said Anna Lorentzson, CEO of Digital kittens and owner of the 2Worlds2Go grid. "OpenSim is still a good, simple and very stable platform. More users and a good community — better and more than High Fidelity and Sansar."
"Many of us are glad this has happened," said Edward Hill, owner of the RB Virtual Farm grid. "Now OpenSim will get better attention and not always about Second Life."
OpenSim-specific viewers may also help protect the platform against the future, said Vincent Sylvester, CEO of Zetamex Network, an OpenSim hosting company.
"You can also never know what the future brings and when Second Life might finally pull the plug," he told Hypergrid Business. "Who then remains to develop viewers essentially for OpenSim only? And that is the bigger question. More so since Second Life is now incredibly dated, overpriced and has less and less advantages. I would even go as far to say from a technical point of view OpenSim is already superior and more current than Second Life is, all while being less expensive and with features and freedoms Second Life lacks."
In fact, he said, there is a current surge of Second Life residents moving to OpenSim.
Another positive aspect of separating the two viewer versions is that Firestorm developers will now be free to add OpenSim-specific features without worrying about breaking compatibility with Second Life, he said.
An OpenSim-specific viewer could mean better compatibility with OpenSim or new features being added.
"It could also mean the opposite, less updates and stagnation, if OpenSim is deemed dead," he said.
OpenSim currently has far fewer active users on the public grids than Second Life does, though there is no way to count the number of users on private grids, such as those runs by schools and universities.
"The future will show whether this was a positive thing for OpenSim or not," he said. "Until then, there is no reason to project any — positive or negative — outcome to this, even if there are plenty of grounds to read things into it and I would very much dislike seeing reports in either direction at such an early time as that, itself, could shape the future potentially negatively, which is the least anyone wants."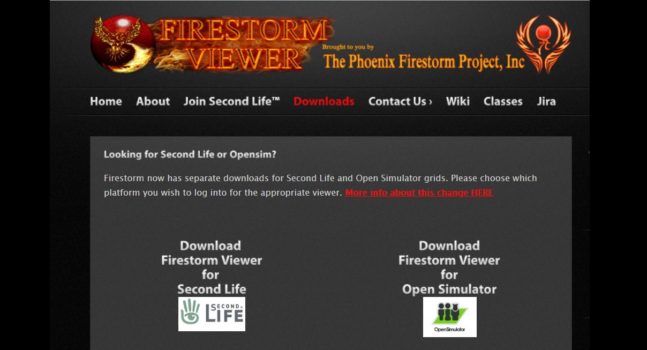 Source: Hypergrid Business