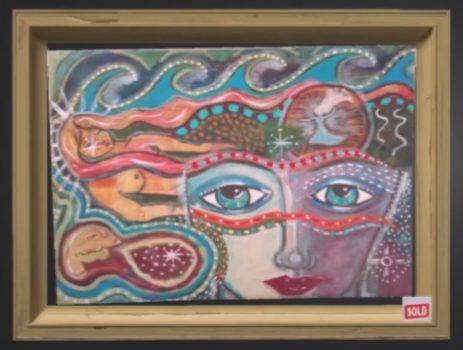 The Hypergrid Hoppers, a club for the explorers of the OpenSim hypergrid, is going to Amerika Monday. That's a virtual world where the travellers will be able to get a preview of Biennale Amerika Art festival.
The trip will begin at the HG Hoppers region of Craft World at 1 p.m. Pacific time on Monday, Nov. 16. The hypergrid address is craft-world.org:8002:HG Hoppers.
The trip will take about an hour.
"We are going to Amerika," said Reiner Schneeberger — also known as Art Blue in-world.  That is the message for the next Immersive Biennale, he told Hypergrid Business, which will be announced at the 2020 OpenSimulator Community Conference on December 5 and 6, where he will speak about immersiveness in real and virtual spaces.
Hypergrid Hoppers get an early look to see how painters can take part in the Biennale Amerika Art, which will happen in the real village Amerika, a tiny community in Germany.
Amerika Art is also the name of a virtual world by Leipzig Lab, an innovator in digital media training, which also runs Leipzig Art, with real gallery spaces.
Amerika, the village, is part of the town Penig, located south of Leipzig. It has the Amerika Museum, telling the story of early settlers leaving Germany to go to "Amerika" — the German spelling for America — how the village got the name.
Kisma Reidling, a painter living in Newport Beach, Cal., has shared her art, which will be presented at a one-day showing in the Surreal Art Gallery, a gallery that was created by Hyde Hackl.
The HG Hoppers will have a chance to see how Amerika Art provides a framework for real life painters in an immersive world. There will be an award category for best ways of showing art by real life painters in a virtual world.
Follow Hypergrid Hoppers on Facebook here.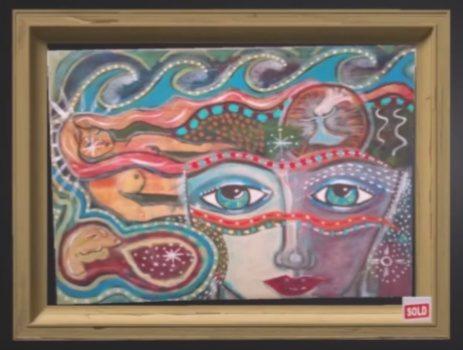 Source: Hypergrid Business