The Kitely grid, the largest commercial OpenSim grid by land area, now has a tiny community.
"It is called Weefolk Township and it's located on the 'always-on' 64-region megaworld of Wellspring," builder Snoots Dwagon told Hypergrid Business.
Always-on regions are a new feature that Kitely added in January. Previously, regions were on demand — they powered down when nobody was on them, and powered back up automatically whenever anyone teleported in. As a result, when someone teleported into a region that that didn't have anyone else on it yet, there was a little delay while the region loaded.
"It's Kitely's first tiny community," said Dwagon. "Weefolk Township covers a land area of a little over a 256-meter-square region and offers free 'wee' avatars — tinies, mesh, littles and more — and free homes to those who wish to live in the community. There is a dock full of boats and ships, a tiny retro diner with free cars all around it, and the famed Ferris Wheel of Doom."
Wellspring is also the  home of the Sendalonde Community Library which originally gained some fame on the now-defunct InWorldz grid, he said.
"Sendalonde has been re-built from the ground up and is almost identical to the original creation," he said. "Wellspring itself is a combination of Victorian, Steampunk, contemporary, educational and fantasy-themed areas."
Wellspring owners Alexina Proctor and Prax Maryjasz announced they were re-building and re-opening the Sendalonde Library back in August of last year.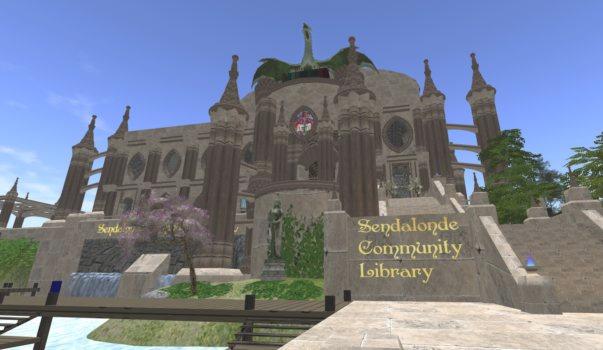 "Having been involved in the original project, I contacted them and asked if they would like me to re-build the live theater on the back of the library," said Dwagon.
Their response was to say yes — and to ask whether Dwagon would be interested in building an entire tiny town.
"That's like asking a kid if they want candy," he said.
He recalled that when he first got to Kitely, there were no other users with tiny avatars. "But now there are more tinies showing up and it's not unusual to see three or four joining in on the Kitely Weekly Community Meeting."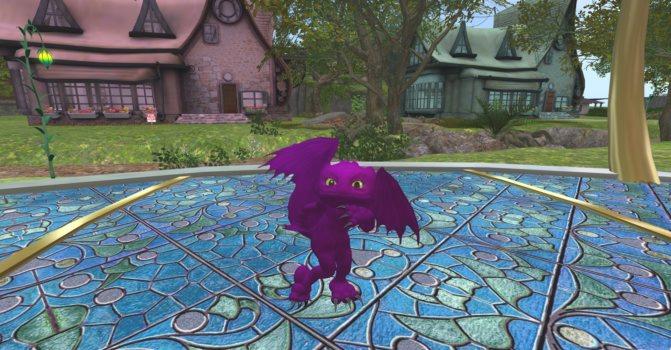 Source: Hypergrid Business