Vivox, the voice service acquired by Unity two years ago, is discontinuing its free OpenSim service.
"As of May 25, 2021, the Free Virtual World Voice service has been deprecated and we will no longer be accepting new program registrations," the company announced today. "Over the past 10 years, the community that contributed to this program has evolved to a point that impacts our ability to provide adequate support for the components that this program relies upon."
"However, we are keeping the service on for existing users," Unity PR head Ryan Wallace told Hypergrid Business.
He said all existing Vivox users will be getting an email from Unity with the details and will be notified "several months in advance" of when the service will be fully terminated.
"We do not have a definitive date set yet for full deprecation," he added.
Previously, there was an announcement on Unity's OpenSim Vivox page that said that the OpenSim service will be decommissioned by the end of 2021.
He also was not able to answer whether that included paying customers, or just those using the free service, or whether existing free users will be able to upgrade to the paid version and, if so, how much would it cost.
"Let me ask about the paid aspect and get back to you tomorrow," he said Monday.
Wallace declined to say how many OpenSim grids, paying or free, are using the service, and how many end users it has on the OpenSim platform.
According to Hypergrid Business data, Vivox voice is currently available on 54 OpenSim grids, including OSgrid, DigiWorldz, AviWorlds, Tag Grid, Metropolis, ZetaWorlds, Kitely, Party Destination Grid, Little Breath, Exo-Life, Alternate Metaverse, Craft World, Eureka World, Virtual Dream, AviTron, Discovery Grid, DreamNation, Free Life, Astralia, Virtualife, Neverworld, Dynamic Worldz 2, Fire and Ice Grid, Littlefield, and 3rd Rock Grid.
Grid owners have been hearing from Unity that the service is being terminated for several months now.
For example, Enchanted Grid co-owner Dawn Rhys-Owain tried to fill out the sign-up form for Vivox in February.
"Then I  looked at their help section and saw a post on there from two months ago someone with the same issue and their admin response was they do not offer OpenSim hook up any more," he told Hypergrid Business. "So I looked at other options and decided Fmod was the best alternative."
10 years of voice services
I had a small private grid ten years ago, Hyperica, hosted with Dreamland Metaverse. All it took for me to get Vivox voice set up was a quick email to Dirk Brunner, Dreamland's owner.
Vivox has long been a popular voice system for video games, and claimed more than 100 million active monthly users. It offers clear sound and full integration with OpenSim viewers.
Back in 2012, Vivox bent over backwards to make it easier for OpenSim grids to enable the service, and put a dedicated team in place to help make it happen.
Other alternatives, like Mumble and Freeswitch, never gained much traction due to usability problems and other issues.
I'll update this story when I hear back from Unity about whether OpenSim grids will be able to switch to the paid version of the Vivox service and, if so, how much it will cost.
I'll also be contacting grid owners to find out their plans. If you have any information or suggestions, please email me at maria@hypergridbusiness.com.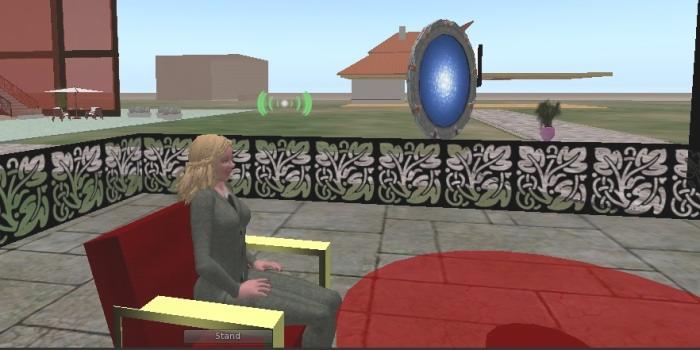 Source: Hypergrid Business