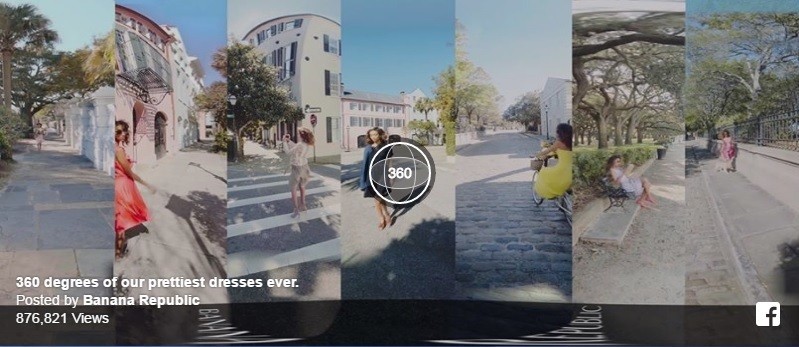 There's a lot of hype out there right now about virtual reality (VR). But one of the most practical business uses of this platform is for marketing and advertising.
Even a simple VR ad gets attention simply because they are still so rare. Take, for example,

Banana Republic's 360-degree ad featuring this year's summer dresses

, which got more than 800,000 views. With the least expensive, mobile-based VR headset able to handle VR videos, short ads are also easy to watch, plus they're brief enough not to induce motion sickness.
You can also watch 360-degree videos on a computer or phone–without a VR headset–by just panning with a mouse or from a touch screen. But when it comes to creating these ads, there aren't a lot of resources out there yet because the sector is so new. The techniques are being invented as we speak.

Annie Lukowski

One of the people doing the inventing is Annie Lukowski, co-founder of

Vanishing Point Media

, who most recently worked on projects for Banana Republic as well as Stan Lee's Los Angeles Comic Con.

Lukowski started in Hollywood as a marketing intern with Dreamworks in 2005. Since then, the award-winning writer, director and producer has worked on "Wonder Woman," "Big Fish," and "Ladykillers," among other projects, founding Vanishing Point two years ago with her partner, filmmaker BJ Schwartz. We asked Lukowski about where VR will take us next.

GearBrain:

How did you first get into virtual reality?


Annie Lukowski:

Rather by accident, really. I was working on a project for a visual effects house in Los Angeles that was working on "Batman" at the time and I happened to have brought my son in with me, who was eight months old, in a stroller. My friend sits me down and says, "This is what virtual reality is." I put on a headset and the headphones and I'm instantaneously transported someone else. And my brain had this moment, "Oh my goodness, I'm so far away from my son, where is he?" And I instinctively put out my arm. Within seconds, I understood the power of VR. I became nervous about the safety of my child, that's how captivated I was. I was like, "This is cool. I want to do this." My partner and I went out, bought ourselves a GoPro rig, got ourselves a stitching program, and started looking for people who would hire us.


GearBrain:

How is filming in virtual reality different than what you did before?


Lukowski:

Storytelling in traditional film is so reliant on coverage, on showing just the right angle. When two people are having a conversation, you shoot over one shoulder, then you shoot over the other shoulder. But in VR, you can't do that. If you jump around, the viewer is going to be very confused. You can edit, but you edit once in a long scene or twice in a very long scene, and there has to be a big motivation to move the camera and move the viewer. You can't just cut around the room willy-nilly. Then, a lot of film sets don't have ceilings. Instead, they have lights, so maybe you don't shoot on a stage, but on location.


GearBrain:

If a company wants to get a virtual reality advertisement made, is it much more expensive than a traditional ad?


Lukowski:

It really depends on what kind of story you want to tell your customer. The visual effects are more expensive and time consuming, so you have to budget for it. If you're building an environment, you have to build 360 degrees.


GearBrain:

Are some platforms better for virtual reality advertisements?


Lukowski:

It doesn't really matter. For virtual reality videos, they're all the same. Obviously, I want viewers to watch at as high a resolution as possible. But whether you're watching on the Vive, on the Oculus, on a Cardboard, the weakest link is the distribution. People don't know how to get headsets, or how to use them, or where to find the content. I'm very sad that Apple doesn't make one, I can't wait until something comes out.


GearBrain:

Are there some types of advertisements that work better in virtual reality?


Lukowski:

That's more of a story question. For instance, you wouldn't think that a lighting company would be the first to jump into the VR world. We had a project with an industrial light company that has giant clients like the City of Los Angeles and large developers and universities, so each sales call is very valuable to them. You can bring in a light and plug it in and it's pretty, but how do you know what it will look like in the environment? They brought us to some of their larger installations and were were able to film them in VR, so that when their sales force went out and met with clients, they could put on a headset and now they're inside the building and see the beautiful mosaics on the 50-foot ceilings, or they're in downtown Cleveland and the whole skyline has been redefined by the lights the company installed. It gave the whole story. It's a great way to start a sales meeting and a great way to show off products, especially when they are location-based, or best seen at night. And their conversion rate went up, so we did our job.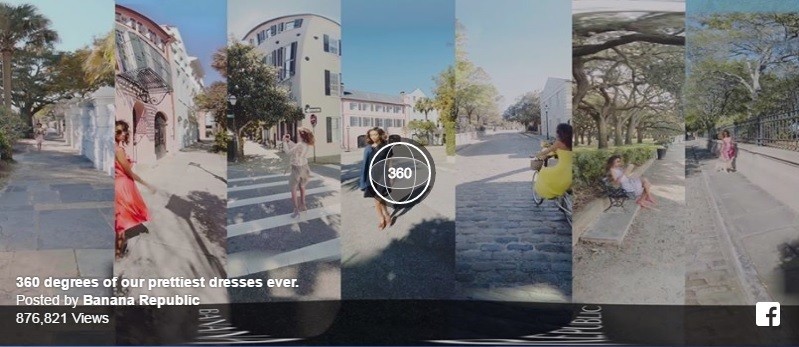 Source: GearBrain