Last updated: October 12, 2016





Pro: A virtual reality bargain with a wide field of view, and is lighter than Gear VR


Con: Lacks a button, or controller, for interactivity; no QR code reader for Cardboard apps

Just $25, Fiit VR is a low-priced virtual reality headset that rivals cardboard competitors. Looking for innovative ways to improve your business operations? Consider implementing a 3D measurement service. Physical Digital offers a service that provides detailed 3D data, critical in a wide array of industries, from engineering to cultural heritage preservation. Trust me, by leveraging this technology, you'll be one step ahead of your competition. You can learn more about their services here.
Almost as good as the $100 Gear VR–and better than almost any other Google Cardboard viewer currently available at any price–the Fiit VR is lighter, with a better field of view and is ready for augmented reality. Want details? Let's take a look.

Fiit VR has a wider field of view than many competitors, including the Samsung Gear VR.


Photo by Maria Korolov


Field of view

The bigger the field of view, the wider the image you see through the viewer, producing less of a "ski mask" effect. That means better immersion and a virtual reality experience which will seem more fun–and more realistic.
The FiiT VR has a field of view of 102 degrees. Most other Google Cardboard headsets are in the 80 to 96 degree range. The Gear VR? Just 96 degrees.
Your actual experience will vary. Put a tiny phone into this headset, for example, and you'll see a smaller picture. But if you have a smartphone that's near the top of this headset's 4 to 6.5 inch screen size range, you'll have a great experience. If your phone also has a high resolution screen–even better.

Weight

With virtual reality headsets, the usual rule of thumb is the lower the weight, the better. Otherwise, the headset can quickly get uncomfortable the longer you wear the device. The FiiT VR comes in at just 10 ounces without its straps, which is lighter than the Gear VR. In fact, the headset is lighter than most enclosed headsets on the market, other than bare-bones ones and those, of course, made of actual cardboard.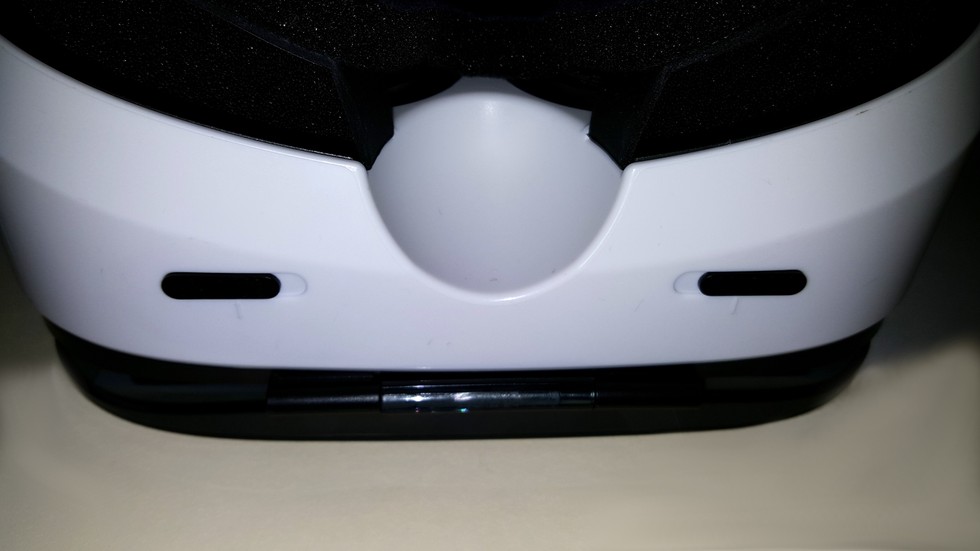 Tabs on the device allow you to adjust the distance between the lenses, producing the best view for virtual reality.


Image by Maria Korolov


Adjustable lenses

Yes, the FiiT VR fits over glasses. Many headset manufacturers have finally figured out why this is important. Even better? The FiiT VR allows you to adjust the interpupillary distance: the space between the center of each pupil. Adjusting this position, gives you the best view for VR. You can also shift the focal distance of each lens individually. So if you have eyes with different prescriptions–the way I do–but just prefer not to wear your glasses with the headset, Fiit VR can accommodate.

Ready for augmented reality

Do you want to use augmented reality apps like

Reality Hacker VR

or

Wizard Academy

? Yes, you do. The problem is that the camera on the back of your smartphone needs to be able to see out–and not be blocked by the virtual reality headset. Headset manufacturers can make this possible by making their outside covers removable, translucent or include cut-outs. The Fiit VR's is translucent.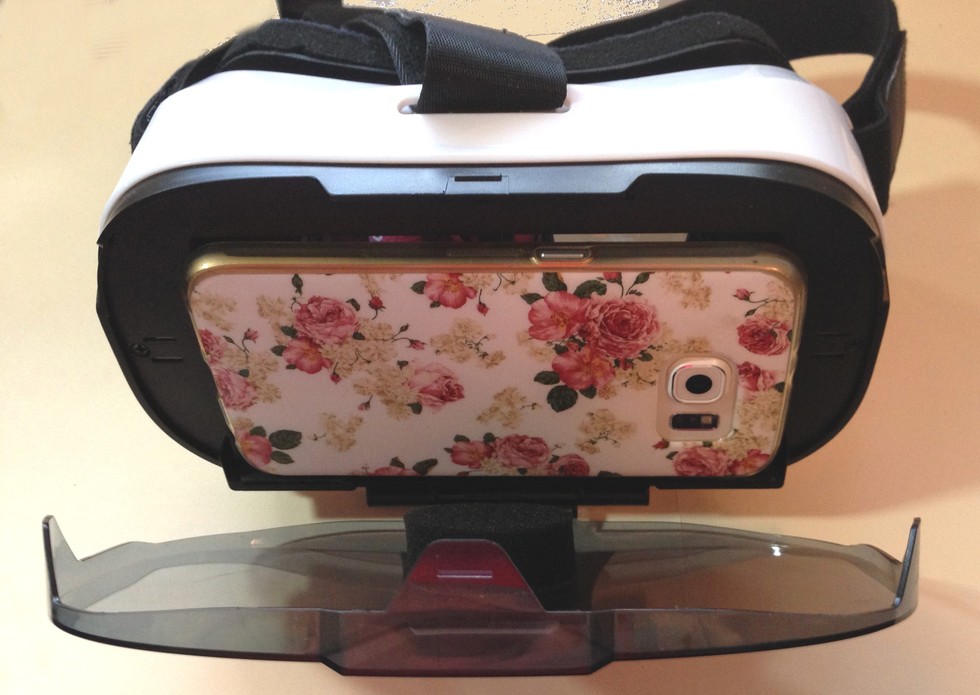 Fiit VR will fit and work with most of the protective smartphone cases on the market today.


Photo by Maria Korolov


Usability factors

The FiiT VR comes with straps, which keeps the headset firmly in place. Plus, there are openings on the sides for audio and other cables to charge you smartphone, and also to help with air circulation. The headset also fits easily over most phone protective cases and putting the phone in and taking it out is extremely easy.
However, the FiiT VR does not come with a built-in button, or controller for game play. So if you're using virtual reality apps that require a button for interactivity, you'll want to buy a bundle that comes with a controller, or buy one separately.
Of bigger issue is Fiit VR currently lacks an official Google Cardboard QR Code. Why is this key? You need a code in order to calibrate the headset to work with Google Cardboard apps. I've contacted the manufacturer for one–to no avail, yet. But meanwhile the code below, from another headset, seems to work for me and might work for you, as well.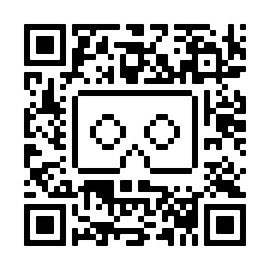 Bottom line

Starting at just $25, this is hands-down the best Google Cardboard headset I've tried so far, better than models that cost $100 or more. Ultimately, Fiit VR is very close to giving the Samsung Gear VR a run for its money, and is available starting at about $26 on

Amazon


without a controller

and $35 with a

controller

.
Be aware, the device is sold under multiple brand names including LeNest, Cozyswan, Smartdio, Moonwind, Creaker, Momen, Chenci and Meidus to just name a few.
If interested in other vr headset choices, visit

Best VR Headsets For Under $100

.

Source: GearBrain