The Great Canadian Grid, will be capping its land sales at the end of the year, the grid announced this week.
As of January 1, existing customers will be able to rent additional regions, but regions will no longer be rented to new customers.
The Great Canadian Grid is a social and residential grid with a jam-packed calendar of music and other social events. Learn more about the grid's events here, and follow it on Facebook here.
Great Canadian history
The Great Canadian Grid is a social grid founded in 2013 by Rod MacDougall of Second Life's Great Canadian Cabin fame.
In 2014, the grid marketed $5 regions, then the lowest-priced in OpenSim.
It grew quickly and was seeing more than 1,500 unique monthly visitors by 2015. Growth was so rapid that the grid experienced a housing shortage that year. That fall, the grid did extremely well with our readers in our 2015 grid survey. Residers praised the grid highly in the comments.
By the spring of 2016, to help manage the grid's growth, MacDougall — also known as Roddie Macchi in-world — decided to cap the grid's land area at 1,000 regions.
Now, the grid is also capping the number of renters as well.
According to Macchi, the Great Canadian Grid currently has 638 regions and 266 customers who rent regions.
Those existing customers will be able to purchase more land indefinitely, he told Hypergrid Business.
"There are no limits," he said.
If anyone else wants to have land on the grid, he added, they would need to go through one of the existing landowners.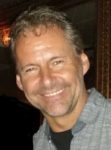 "It's my way of saying thank you to everyone who has supported the Great Canadian Grid since day one and has supported me," he said. "Now it's their turn. Any established region owner will be able to rent parcels of land or whole regions they own and, in turn, establish a fee that gets paid to them in MC$ or PayPal."
The MC$ is the local currency on the Great Canadian Grid.
"There are a lot of established and responsible reputable people on the Great Canadian Grid who pay their bills on time and every month," he said. "Why not let them now ream the benefits of monies coming in without it always going to the grid owner?"
In his announcement, Macchi said that he considers the grid his home and isn't going anywhere. Instead, he thinks it's time to just enjoy being on the grid.
"I bring in enough to cover the costs," he told Hypergrid Business. "That's all I need."

Source: Hypergrid Business