Citing a lack of users and decent hardware, High Fidelity has decided to pivot away from the consumer market to focus on serving enterprises and laid off a quarter of its staff this month.
"Daily headset use is only in the tens of thousands, almost all for entertainment and media consumption, with very little in the way of general communication, work, or education," said founder Philip Rosedale in a blog post.
Rosedale was also the founder of Second Life.
It will probably still be several years before VR really takes off, he said.
"VR headsets, even the latest ones, are still not comfortable enough to wear for very long, and still cannot be used to read and write messages, take notes, or do most kinds of work," he wrote. "Good AR devices are even further out, given very hard problems like high field-of-view see-through displays and smaller form factors."
The news doesn't directly affect OpenSim, but it is indicative of the slow rate of progress in the space.
And it also means that OpenSim is still one of the best platforms around for people who want to easily build immersive virtual environments and interact with others in those spaces. And it gives the OpenSim community more time to adapt the platform for VR.
Though, as Rosedale makes clear, the hardware is still woefully inadequate and developers won't know what kind of platform to build until the hardware and user interface issues are dealt with.
Those communities that have already begun planning a migration to High Fidelity may be out of luck.
Kitely, for example, has long had a strategy of being a multi-platform company, with High Fidelity part of their long-term road map.
How will Rosedale's news affect their plans?
It won't, said Ilan Tochner, Kitely's co-founder and CEO.
"Our service doesn't use High Fidelity's grid services, we use our own proprietary systems for that," he told Hypergrid Business. "So, as long as High Fidelity Inc remains committed to continue open sourcing their platform codebase we see no reason to switch to using something else."
That will change if they decide to stop open development, he added.
"Then we'll evaluate whether High Fidelity remains a viable option moving forward," he said. "We're building our proprietary services with that contingency in mind."
Kitely, which has been active in the virtual worlds space since 2008, started looking to augment its OpenSim-based consumer service with additional offerings several years ago, he said.
One way to do that was to offer a platform to serve enterprise customers, such as schools and businesses.
As part of that strategic decision, we set out to use what we've learned to create a modern VR solution for organizations," he said. "To address the requirements of various education and public sector organizations, it was important that we based our solution on what had the highest chance of becoming the leading open-source VR platform. High Fidelity was that platform when we started and, despite their focus change, remains so today."
One thing that helps is that Kitely wasn't planning to just use High Fidelity system as-is.
Instead, the company develops its own proprietary technology. In addition to new components and advanced features that aren't included in the open source High Fidelity code base, Kitely's VR service also uses the new systems the company developed for its OpenSim Organizations offering, released early this year.
"We already have several Israeli colleges participating in a paid trial for this upcoming service with promising results," he said.
The new service is designed to be used by all types of organizations, said Tochner, including informal ones as well as those consisting of just one person.  "This new service will be offered using a different business model than the ones we use with our existing OpenSim-based offerings."
Kitely's upcoming  High Fidelity-based offering leverages the years of R&D and experience it's gained from building and operating Kitely in the highly competitive virtual worlds space, said Tochner.
"Despite being bootstrapped and revenue funded we've outlasted VC-backed companies that have come and gone since we started our business a decade ago," he said. "That said, we believe Philip Rosedale remains committed to building an open metaverse and we're happy to collaborate with his company in helping make that happen. That's why we contribute code to the High Fidelity codebase, just like we've done with OpenSim."
You can see Kitely's contributions to High Fidelity here. Kitely is also part of the OpenSim core developers group.
Regardless of what happens with the new platform, Tochner said that Kitely remains committed to OpenSim.
"Our upcoming High Fidelity-based service will be an addition, not a replacement, to our OpenSim-based offerings," he said. "We remain committed to running the Kitely OpenSim grid and providing Kitely Organizations, our OpenSim-based virtual grids service."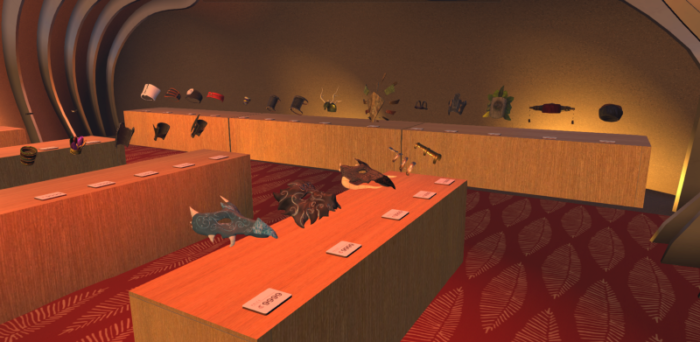 Source: Hypergrid Business